It feels odd to preface a lengthy article devoted to my predictions for the 95th Annual Academy Awards by asking you to not listen to me. But this year? If you want to win your Oscars pool? Don't listen to me.
I mean, you can listen to me a little. With voting for ABC's 2023 ceremony – hosted by Jimmy Kimmel and scheduled to air at 7 p.m. CT on Sunday, March 12 – taking place from March 2 through 7, nearly all of the Oscars' significant precursors have already announced their winners. We know the victors of the Golden Globes and the Critics Choice Awards (CCA), as well as the Producers Guild of America (PGA) and Directors Guild of America (DGA). [The Writers Guild will announce its recipients on March 5, but as nine-time Oscar contenders The Banshees of Inisherin and All Quiet on the Western Front weren't even eligible, the WGA prizes are hardly the bellwethers that the producers- and directors-branch laurels are. (March 6 author's update: As widely expected, the March 5 WGA winners were Everything Everywhere All at Once for Original Screenplay and Women Talking for Adapted.)] More importantly, we know the champions of the two awards bodies that have significant overlap with a large percentage of Academy members: the British Academy of Film & Television Awards (BAFTA), and the Screen Actors Guild Awards (SAG), which, for the first time since 1998, didn't overlap on their choices at all. Four actors won at BAFTA, and a completely different four won at SAG.
Although rare, this is a happenstance that should occur with greater frequency: Where's the fun in preordained Oscar champs? But it also makes the fool's errand of predicting a lot trickier, and far less reliable. Does Brendan Fraser's teary, overwhelmed speech at SAG trump Austin Butler's standing ovation at BAFTA? Does Michelle Yeoh's obviously popular SAG victory give her an edge over the force of nature that is Cate Blanchett in TÁR – especially when you consider that Blanchett herself appears to be rooting for a Yeoh win? And WTF is going on with Supporting Actress this year, where the victors have been all over the map? Much as I'd love to tout my "expert" bona fides, I'm as at-sea as anyone regarding what'll transpire on March 12 … even though, if I were a betting man, putting some dough on Everything Everywhere All at Once for a number of high-profile wins wouldn't be the dumbest idea in the world.
So please take these guesses with a grain of salt, and know that among the 23 categories, I'll be more than content if I manage to predict, say, 15 of them with accuracy. Be sure to visit RCReader.com on March 13 to experience me either crowing or eating crow.
BEST PICTURE
All Quiet on the Western Front
Avatar: The Way of Water
The Banshees of Inisherin
Elvis
Everything Everywhere All at Once
The Fabelmans
TÁR
Top Gun: Maverick
Triangle of Sadness
Women Talking
The Academy Awards' preferential-ballot system that was initiated more than a decade ago has made Best Picture an obscenely tough category to correctly predict; you not only have to figure out what title voters like most, but more importantly, what they like second- and third-most. Sometimes this works in a cineplile's favor (Parasite, Moonlight); sometimes in a populist's favor (CODA, Green Book). But this year, Everything Everywhere feels like the option that covers both terrains, being just weird and autuer-y enough to make movie geeks happy, and just sentimental and accessible enough – and with terrific box office, to boot – to make Regular Folk happy. Unless voters go strangely BAFTA-y and choose to reward All Quiet, I truly can't fathom a loss for the CCA, PGA, DGA, and SAG-ensemble champ EEAaO, whose victory would also have the benefit – as CODA and Parasite and Moonlight did – of leaving viewers awfully happy when they see the film's team gathered onstage for the final win of the evening.
BEST DIRECTING
Martin McDonagh, The Banshees of Inisherin
Dan Kwan, Daniel Scheinert, Everything Everywhere All at Once
Steven Spielberg, The Fabelmans
Todd Field, TÁR
Ruben Östlund, Triangle of Sadness
This is an Oscars year that feels ripe for a crazy-ass upset, and if one doesn't happen in Best Picture, I predict it'll happen here – and that Field will be the one who benefits. (Martin Scorsese publicly declaring that "the clouds lifted when I saw Todd's film" is not a recommendation to be taken lightly.) Playing it safe, though, I'm going with DGA champs the Daniels, especially considering All Quiet's BAFTA winner Edward Berger isn't an option, and Spielberg's Globes moment appears to have come and gone. Beyond which, who doesn't want to see these filmmaking besties hug each other on national television?
BEST ACTRESS
Cate Blanchett, TÁR
Ana de Armas, Blonde
Andrea Riseborough, To Leslie
Michelle Williams, The Fabelmans
Michelle Yeoh, Everything Everywhere All at Once
Upon leaving my April screening of EEAaO, I texted a friend saying that Yeoh was going to win this category. His reply – "If you say so" – implied that he wasn't at all convinced. Ten months later, especially in light of her recent SAG triumph, I'd still be totally in the tank for Yeoh … if Blanchett's movie didn't land this past fall and instantly boast one of the most thoroughly astonishing screen performances of all time. I'd be thrilled to be wrong on this guess; Yeoh is magnificent, and it's been 21 years since Halle Berry became the Oscars' first, and only, Best Actress who wasn't Caucasian. BAFTA honoree Blanchett, however, doesn't merely feel likely. She feels undeniable.
BEST ACTOR
Austin Butler, Elvis
Colin Farrell, The Banshees of Inisherin
Brendan Fraser, The Whale
Paul Mescal, Aftersun
Bill Nighy, Living
As with TÁR, I left Elvis, and Butler's thunderous portrayal within it, thinking I'd just seen the no-contest winner of a leading-performer Oscar for 2023. But unlike with TÁR, I'm not seeing a truly credible threat for this prize. I mean, maybe the beloved SAG recipient Fraser, though The Whale's lack of a Best Picture nomination still gives me pause. And maybe Farrell, though the actor doesn't have either bio-pic mimicry or loads of prosthetics augmenting his melancholic comic turn. Granted, this is one of few categories in which the obviously adored Banshees is a viable contender. But if voters are itching to reward the film somewhere, they do have another option … .
BEST SUPPORTING ACTRESS
Angela Bassett, Black Panther: Wakanda Forever
Hong Chau, The Whale
Kerry Condon, The Banshees of Inisherin
Jamie Lee Curtis, Everything Everywhere All at Once
Stephanie Hsu, Everything Everywhere All at Once
The smart money is on one of two performers overdue for career-achievement recognition: Globe and CCA winner Bassett, who would no doubt give an emotional tribute to Chadwick Boseman, or Curtis, who co-stars in the presumptive Best Picture winner and gave a killer speech at SAG. The thing is, though, the Oscars rarely go for career-achievement wins in the acting races anymore. Just ask Glenn Close and Sylvester Stallone. Acknowledging the last time this category was so agonizingly tough to predict, which was 15 long years ago, I'm consequently thinking Condon gets the Tilda-Swinton-in-Michael-Clayton prize: an Oscar awarded to a best-in-show performer (and BAFTA victor) whose much-nominated movie likely won't win any other Academy Awards. And if Martin McDonagh nabs a Screenplay trophy, Condon's winning criteria is easily amended: It'll be the Mo'Nique-in-Precious prize instead.
BEST SUPPORTING ACTOR
Brendan Gleeson, The Banshees of Inisherin
Brian Tyree Henry, Causeway
Judd Hirsch, The Fabelmans
Barry Keoghan, The Banshees of Inisherin
Ke Huy Quan, Everything Everywhere All at Once
Had Quan won at BAFTA, I would've suggested that this was a victory so assured you could bet your kids on it. But it was Keoghan who emerged victorious. So I'll instead suggest that you bet your neighbors' kids on it.
BEST ORIGINAL SCREENPLAY
The Banshees of Inisherin, Martin McDonagh
Everything Everywhere All at Once, Dan Kwan, Daniel Scheinert
The Fabelmans, Steven Spielberg, Tony Kushner
TÁR, Todd Field
Triangle of Sadness, Ruben Östlund
A true coin toss between EEAaO and Banshees, and I'm only going with the former because McDonagh's work resembles a number of his previous creations, and Kwan's and Scheinert's resembles nothing ever seen before.
BEST ADAPTED SCREENPLAY
All Quiet on the Western Front, Edward Berger, Ian Stokell, Lesley Paterson
Glass Onion: A Knives Out Mystery, Rian Johnson
Living, Kazuo Ishiguro
Top Gun: Maverick, Ehren Kruger, Eric Warren Singer, Christopher McQuarrie
Women Talking, Sarah Polley
I should be feeling more confident in this pick than I am, given that the previously nominated Polley has been an admired movie figure for a quarter-century now, and that her film likely got a Best Picture nod largely because of its screenplay. But AQotWF's BAFTA win makes me cautious. Then again, Women Talking wasn't even nominated at BAFTA. Then again again, that might indicate that film folk aren't terribly fond of this Mennonite drama. This category will be a true nail-biter to the end … and I'm someone who reflexively bites his nails already.
BEST ANIMATED FEATURE
Guillermo del Toro's Pinocchio
Marcel the Shell with Shoes On
Puss in Boots: The Last Wish
The Sea Beast
Turning Red
As much as I'd love to follow my heart and predict Marcel, I have to concede that the only thing Academy voters likely love more than this talking shell is Guillermo del Toro – and only one of them would show up at their ceremony and give a speech.
BEST ORIGINAL SONG
Black Panther: Wakanda Forever, "Lift Me Up"
Everything Everywhere All at Once, "This Is a Life"
RRR, "Naatu Naatu"
Tell It Like a Woman, "Applause"
Top Gun: Maverick, "Hold My Hand"
In this category, the nominees include Lady Gaga, Rihanna, David Byrne, Diane Warren, and Wakanda Forever director Ryan Coogler. Enjoy watching them all smile and applaud – and with absolutely no vindictiveness – when M.M. Keeravaani and Chandrabose receive the trophy for "Naatu Naatu." The movie's leads are reportedly willing to do their insane dance number in tuxes. Trust me: You will not want to make the live performance of this song your excuse for a bathroom break.
BEST INTERNATIONAL FEATURE FILM
All Quiet on the Western Front, Germany
Argentina, 1985, Argentina
Close, Belgium
EO, Poland
The Quiet Girl, Ireland
The nine nominations amassed by Berger's World War I epic suggest that its win here is a done deal. And because the majority of precursor prizes have been split between the not-nominated RRR and Decision to Leave, I have no reason to think the deal ain't gonna be done.
BEST DOCUMENTARY FEATURE FILM
All That Breathes
All the Beauty & the Bloodshed
Fire of Love
A House Made of Splinters
Navalny
Lots of deserving candidates here. (Y'know … so I've heard.) Only one of them, though, is about a Russian opposition leader who claims to have been poisoned at the behest of Vladimir Putin. Never underestimate Oscars voters' propensity to reward a movie in hopes of the winner giving a devastating speech. And this year, do not underestimate the possibility of voters wanting to hear a full-throated defense of Ukraine.
BEST CINEMATOGRAPHY
All Quiet on the Western Front
Bardo, False Chronicle of a Handful of Truths
Elvis
Empire of Light
TÁR
Elvis' Mandy Walker would be the first woman to win an Oscar in this category. But war flicks are tough to beat here – especially when the images are as striking and harrowing as BAFTA victor James Friend's.
BEST FILM EDITING
The Banshees of Inisherin
Elvis
Everything Everywhere All at Once
TÁR
Top Gun: Maverick
At certain points, there's more editing going on in 30 seconds of EEAaO than there is in a full two-ish hours of any of its competitors. The Daniels' achievement makes Whiplash look like a freaking oil painting,
BEST PRODUCTION DESIGN
All Quiet on the Western Front
Avatar: The Way of Water
Babylon
Elvis
The Fabelmans
It would be unusual for the Oscars to not reward at least one movie I absolutely can't stand. I'm fine with it happening in this category.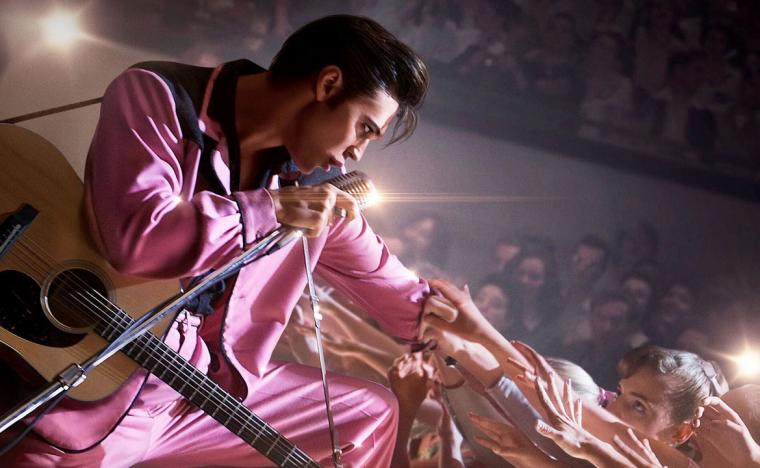 BEST COSTUME DESIGN
Babylon
Black Panther: Wakanda Forever
Elvis
Everything Everywhere All at Once
Mrs. Harris Goes to Paris
Really, for the pink suit alone. But as I recall, there are others.
BEST SOUND
All Quiet on the Western Front
Avatar: The Way of Water
The Batman
Elvis
Top Gun: Maverick
It seems weird that Maverick (The Movie That Saved Movies!) might actually leave the Oscars ceremony empty-handed, and this category is probably the likeliest place for the film to be acknowledged. But as with Best Cinematography, it's never wise to bet against a period war film for Best Sound – even if, because most people will have seen this Netflix title on their TVs, laptops, and phones, the AQotWF nominees will have to hope that voters' devices had awfully good sound quality.
BEST ORIGINAL SCORE
All Quiet on the Western Front
Babylon
The Banshees of Inisherin
Everything Everywhere All at Once
The Fabelmans
I'd be more willing to lean toward Babylon in this category if composer Justin Hurwitz's music cues didn't keep reminding me of similar melodies and chord progressions he employed for La La Land. Instead, I'm opting for Volker Bertelmann's anything-but-All-Quiet sonic thunder, which wasn't era-appropriate at all, but certainly escalated the tension, oppression, and dread. Though we might spare a passing thought for The Fabelmans' John Williams, who will soon be the loser of 48 Academy Awards. Maybe the five Oscars he already has can cheer the poor guy up.
BEST VISUAL EFFECTS
All Quiet on the Western Front
Avatar: The Way of Water
The Batman
Black Panther: Wakanda Forever
Top Gun: Maverick
Your absolute safest sure thing of the night. I'd suggest putting all your money on it through some potentially suspect betting site, but the odds are so overwhelmingly in Way of Water's favor that even if you won, you'd likely be the one forced to pay out.
BEST MAKEUP & HAIRSTYLING
All Quiet on the Western Front
The Batman
Black Panther: Wakanda Forever
Elvis
The Whale
Brendan Fraser's morbidly obese countenance is inarguably impressive. But considering how much has been made of the Whale actor forced to (infrequently) move about in a 300-pound fat suit, does this qualify as makeup, or is it a costume? I'm thinking equally confused voters might instead opt for Elvis here, which checks off the weight-gain box – the last five winners in this category all employed pounds-adding prosthetics – and has the added benefit of period hairstyles and making Austin Butler, if not a dead ringer, at least a reasonable facsimile of The King.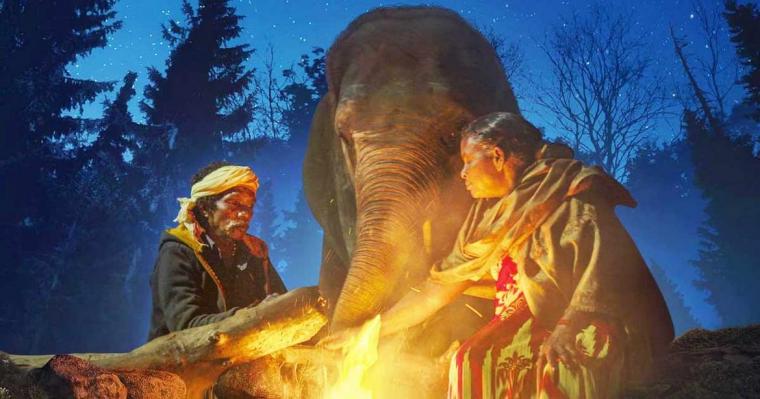 BEST DOCUMENTARY SHORT
The Elephant Whisperers
Haulout
How Do You Measure a Year?
The Martha Mitchell Effect
Stranger at the Gate
With any Oscars category, it's probably not the smartest idea to base your prediction on the only nominated title you've seen. But the gorgeously photographed, hauntingly scored, deeply emotional Netflix release Elephant Whisperers is so good that you don't necessarily want to watch its competitors.
BEST LIVE-ACTION SHORT
An Irish Goodbye
Ivalu
Le Pupille
Night Ride
The Red Suitcase
Dark comedy on the Emerald Isle, and a winner at BAFTA. So: a shrink-wrapped Banshees of Inisherin with fewer severed digits.
BEST ANIMATED SHORT
The Boy, the Mole, the Fox, & the Horse
The Flying Sailor
Ice Merchants
My Year of Dicks
An Ostrich Told Me the World Is Fake & I Think I Believe It
Because producer J.J. Abrams' short won at BAFTA, netted four of the International Animated Film Association's prestigious Annie Awards, and features Idris Elba and Gabriel Byrne among its vocal cast, I'm reluctantly going with TBtMtF&tH. But if the all-time-greatest Oscar-nominated film title I've ever head – that would be AOTMtWIF&ITIBI – wins without my predicting it, I'll never stop kicking myself.