Blockbuster sequels to 13- and 36-year-old films nominated for Best Picture with no correlating nods for directing, acting, or writing, An independent release cited for directing, acting, and writing nods with no corresponding Best Picture acknowledgment. The most nods of the year – 11 in all – awarded to a foreign-language remake that debuted on Netflix. Welcome, folks, to my official, inevitably misguided attempts at predicting the January 24 Oscar nominations!
To take some heat off my self-imposed pressure about forecasting the un-forecastable, I'm at least as caught up on Academy Awards precursors as is possible. The winners of the Golden Globe Awards and Critics Choice Awards (CCA) have been revealed, as have the victors of our country's three most prestigious critics organizations: the New York Film Critics Circle (NYFCC), the Los Angeles Film Critics Association (LAFCC), and the National Society of Film Critics (NSFC). The Producers Guild of America (PGA) has announced its list of 10 favorites, and the Directors Guild of America (DGA) has revealed its roster of five. And with the organization's official nominees being announced on January 19 – two days after Academy voting concludes on January 17 – the British Academy of Film & Television Awards (BAFTA) revealed winnowed long-lists of films and individuals up for contention, with each category having roughly double the number of contenders who'll eventually be cited. On BAFTA's Best Directing long-list, presumptive Oscar front-runner Steven Spielberg's name is nowhere to be seen. Such is the confounding, exciting nature of the Oscars' annual guessing game.
So let's get to it! The boldface names and titles below are my predicted nominees, non-boldface denotes runners-up, and predictions are in order of probability.
BEST PICTURE
Everything Everywhere All at Once
The Banshees of Inisherin
The Fabelmans
Top Gun: Maverick
TÁR
Elvis
All Quiet on the Western Front
Avatar: The Way of Water
The Whale
Women Talking
Aftersun
Triangle of Sadness
Babylon
Glass Onion: A Knives Out Mystery
Black Panther: Wakanda Forever
Continuing the practice re-established last year, there will again be 10 contenders for the night's biggest honor, and as of this writing, I'm completely certain about my first six predictions, reasonably confident on the next three, and utterly flummoxed as to what will nab the tenth spot.
Bypassing commentary on that initial half-dozen, every year since 2019 has seen a foreign-language entry land a Best Picture nod (if you include 2020's mostly foreign-language U.S. production Minari). And the German rendition of author Erich Maria Remargue's anti-war classic All Quiet on the Western Front – a novel whose 1930 Hollywood adaptation actually won the top prize – feels like the safest bet, as well as a film that will potentially show up in more categories than any other 2022 offering. (Director Edward Berger's sensational achievement is also a Netflix release, and every year since 2019 has also seen a Netflix title make the Best Picture lineup. This feels like synergy too obvious to ignore.) While I can easily imagine Academy members grumbling about the possibility of acknowledging three more Avatars down the line, James Cameron's apparent life project likely has enough juice at present to get this box-office behemoth in the mix. And while I was initially doubtful about The Whale making the cut, the movie's surprise appearance on the PGA roster makes me think otherwise, as do the recent ecstatic headlines raving that the movie just passed the $10 million mark at the domestic box office – which wouldn't be any kind of headline if audiences weren't so leery about adult-skewing dramas these days. (TÁR, Till, She Said, and other lauded titles never made it to double digits.) Lots of reviewers, myself very much included, may detest Darren Aronosky's chamber piece, but its audiences evidently don't, and when it comes to the Oscars, crowds will trump critics nearly every time.
That leaves us with one slot left to fill, and thankfully, the field can be handily narrowed down to just under two-dozen conceivable options. Working backward, there probably isn't enough heat on a number of works that at least looked like contenders before they actually screened: The Son; Bardo, False Chronicle of a Handful of Truths; White Noise; Thirteen Lives; Three Thousand Years of Longing; Causeway. More titles will likely find favor elsewhere on the ballot, but not in Best Picture: She Said; Living; Guillermo del Toro's Pinocchio; Nope; The Batman; Empire of Light. Several well-regarded works will have to hope that the Academy finds room for more than one foreign-language offering, which would be incredibly unlikely: Decision to Leave; RRR; Close; EO; Corsage. PGA nominees Glass Onion and Wakanda Forever will have to hope the Academy has room for more than two high-profile sequels. The Woman King will have to hope that a movie that should be up for 10 Oscars will get recognized for even one. The Babylon brigade needs to pray that savage reviews and lackluster box office don't kill this Hollywood epic's chances; Team Triangle of Sadness should cross fingers that voters remember hearing the film mentioned as a Best Picture (Musical or Comedy) competitor on Golden Globes night.
Which brings us to Women Talking v. Aftersun, two critically acclaimed passion projects that, if my top nine predictions come to pass, are the last-remaining possibilities among this year's Best Picture contenders for a film by a female writer/director. (Over the last two years, works by Chloé Zhao, Emerald Fennell, and Jane Campion – each of whom was an eventual Oscar winner – all made the cut.) Sarah Polley's Women Talking is a CCA and SAG-ensemble prize nominee that has been conspicuously overlooked nearly everywhere else. Charlotte Wells' Aftersun is a BAFTA-long-list inclusion whose chances for directing, writing, and performance acknowledgment seem far stronger than the likelihood of her indie amassing a sufficient number of Academy votes. I'm going with Women Talking for now. But ask me again in an hour.
BEST DIRECTING
Todd Field, TÁR
Steven Spielberg, The Fabelmans
Dan Kwan, Daniel Scheinert, Everything Everywhere All at Once
Edward Berger, All Quiet on the Western Front
Charlotte Wells, Aftersun
Martin McDonagh, The Banshees of Inisherin
Park Chan-wook, Decision to Leave
Joseph Kosinski, Top Gun: Maverick
I'm totally certain about the inclusion of only one of my boldface choices above, and as you can see, it ain't Spielberg. His Globes speech was lovely, and the standing ovation that preceded it was inevitable. But let's remember a couple of things: (1) the director's branch of the Academy has a somewhat spotty track record with Steve, having dissed him for nods even when Jaws, The Color Purple, War Horse, Bridge of Spies, and The Post received Best Picture nominations, and (2) this branch will absolutely go its own way when it feels like recognizing direction that isn't necessarily associated with Best Picture front-runners. This year, it will be exactly a decade since voters deviated from the DGA's lineup of five to acknowledge three helmers who weren't DGA-approved, with Les Misérables' Tom Hooper, Zero Dark Thirty's Kathryn Bigelow, and, most memorably, Argo's Ben Affleck replaced on the Oscars ballot by Amour's Michael Haneke, Silver Linings Playbook's David O. Russell, and Beasts of the Southern Wild's Benh Zeitlin. (Interestingly, along with Life of Pi's Ang Lee, the other DGA nominee to receive Academy approval that season was Spielberg for Lincoln.) It feels like something similar could happen this year. The DGA's choices for 2023 – which, annually, more accurately reflect what will likely be cited for Picture rather than Directing – are Spielberg, Field, McDonagh, Kosinski, and the tag team of Kwan and Scheinert. I'm currently predicting that three of those competitors (well, four in the case of the EEAaO guys) will be Oscar-bound. But as in 2013, it might only be two. In truth, it might only be one.
Because the DGA tends to lean more populist and box-office-friendly, I was rather shocked to see Field make the lineup, which only solidified my hunch that he's gonna be an Oscar contender; I was predicting him regardless, but now that prediction doesn't feel the slightest bit chancy. (Field's inclusion makes me feel entirely comfortable about not citing Avatar's James Cameron or Elvis' Baz Luhrmann even for runner-up status.) Spielberg should be on safe ground, as should Kwan and Scheinert, though the directing branch's Academy voters can also be annoyingly inhospitable toward genre films. It's only been one year since Denis Villeneuve was denied a nod for Dune, and that thing went on to garner six Oscars … one win of which was actually televised! (To those of you similarly incensed that last year's Oscars ceremony removed the reveal of eight whole categories from the telecast, I've read that this year's show will reinstate the on-air announcement of all 23 winners. So public bitching does occasionally have its merits!)
But expecting that this year's field of Best Directing contenders might yield some unusual suspects, I'm thinking that the branch might still deem McDonagh more of a writer who directs than an actual director (as they evidently did when he was ignored for his DGA-approved work in Three Billboards Outside Ebbing, Missouri), and might also consider Kosinski's Maverick more a feat of producing – and triumph of star charisma – than a director's showcase. Consequently, I'm guessing that degree-of-difficulty and success-of-adaptation will favor Berger, who, like the inclusion of my runner-up Park, would continue the 2019-initiated trend of at least one foreign-language helmer appearing on the ballot. (In both 2019 and 2021, the Directing races included two.)
And while numerous Oscars pundits have been wringing their hands over the nearly universal precursor absences of Women Talking's Sarah Polley and The Woman King's Gina Prince-Bythewood, I'm going to go out on a limb and predict that Wells will nab the fifth spot, despite the branch's notorious resistance toward female helmers in the past, and despite Aftersun quite possibly missing the Best Picture lineup. To date, Wells has amassed more than a dozen "First Film" or "Breakthrough" laurels to go along with her unexpected, hugely deserving Best Director win from the NSFC. Don't let us down, director's branch! For some of us, public bitching comes easy, and we're ready to engage in more!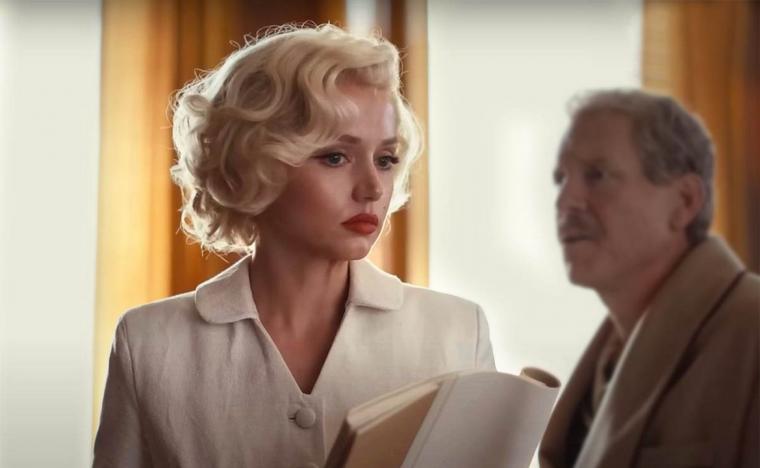 BEST ACTRESS
Michelle Yeoh, Everything Everywhere All at Once
Cate Blanchett, TÁR
Danielle Deadwyler, Till
Ana de Armas, Blonde
Michelle Williams, The Fabelmans
Viola Davis, The Woman King
Vicky Krieps, Corsage
Olivia Colman, Empire of Light
Early in the season, long before The Fabelmans had been publicly screened outside of film-festival appearances, a studio decision was made to promote Williams as a Best Actress hopeful. This caused quite a stir amongst the professional prognosticators who presumed, sight unseen, that the performer would not only be nominated for, but win, the Supporting Actress trophy. (Hollywood handicappers love nothing more than being right six months ahead of the fact.) And when Spielberg's movie was finally released, most of us agreed that the placement was correct: Even though the film's focus wasn't primarily on her character, four-time Oscar nominee Williams was an undeniable lead. But following her absence from SAG's Outstanding Female Actor roster, and her non-appearance on BAFTA's long-list of 10, a number of pundits have recently begun a campaign to have Williams nominated in the supporting category against the studio's wishes, much the way LaKeith Stanfield received a bizarre Supporting Actor nod for his nearly inarguable leading turn in Judas & the Black Messiah. Am I alone in thinking this isn't merely misguided, but criminally unfair? Can you imagine the level of outrage if Williams did indeed get Supporting Actress recognition – and, God forbid, won – over the likes of Angela Bassett, Hong Chau, Stephanie Hsu, Janelle Monáe, or Dolly De Leon? Can't we all agree that maybe, just maybe, Williams' role is indeed a leading one, yet five other women might deserve the nomination more?
Regardless, I'm thinking that general affection for The Fabelmans and Williams herself will enable her to make the cut despite those dissings by SAG and BAFTA – though she's nowhere near the sure thing that Yeoh and Blanchett are. Despite not receiving Globes recognition, Deadwyler also seems a pretty sure bet; that organization looooves its famous people, and while she might easily be one of them one day soon, the relative unknown's transcendent bio-pic performance should have no trouble winning over less fame-biased members of the Academy. This category's less-probable contenders include Globe nominees Colman, Babylon's Margot Robbie, and Good Luck to You, Leo Grande's Emma Thompson, plus Krieps – the Cannes Film Festival's Best Actress victor to whom I should probably be giving stronger consideration. (Every year since 2019 has seen at least one foreign-language turn included in the acting races.)
And I know I should be predicting Davis, who hasn't missed a single beat along the precursor trail. But nearly every year over the last 25, at least one performer who nabbed the trifecta of Globes/CCA/SAG recognition found him- or herself strangely ignored come Oscar-nomination morning, and I have a sneaking suspicion that the amply rewarded Davis will be the unlucky recipient of that "honor" come January 24. (The Woman King feels like the sort of well-reviewed, solid mid-range hit that voters choose to wholly ignore across the board.) Instead, partly because she received Globes, SAG, and BAFTA-long-list mention despite her showcase being almost universally loathed, and partly because the Academy looooves bio-pic mimicry almost as much as the Globes loooove wining and dining superstars at its galas, I'm predicting that de Armas' Marilyn Monroe gets a seat at Oscar's table. If she does, I promise to actually finish watching her nearly three-hour movie that I abandoned back in October, and with minimal complaint.
BEST ACTOR
Brendan Fraser, The Whale
Austin Butler, Elvis
Colin Farrell, The Banshees of Inisherin
Bill Nighy, Living
Paul Mescal, Aftersun
Gabriel LaBelle, The Fabelmans
Adam Sandler, Hustle
Jeremy Pope, The Inspection
We go now from a moderately suspenseful category to one that's far easier to predict, at least in terms of 80 percent of it. With the Best Actor field so untraditionally bereft of legitimate candidates, there's no way that Fraser, Butler, and Farrell miss here, and LAFC champ Nighy's placement is nearly as certain, his only conceivable ding being that few people outside of critics and those with access to Living screeners have actually seen his performance yet. Nighy, though, is such a character-actor legend that I'm betting even Academy members who haven't viewed his movie vote for him nonetheless – much the way, I'm guessing, that Richard Jenkins scored a nod for his similarly low-key indie drama The Visitor in 2009. It's that fifth spot that could go any number of ways.
At present, I'm thinking that way leans toward Mescal. Despite the push of his CCA nomination, it would be an unusual choice for the Academy: an intensely subtle performance in an incredibly subtle and under-viewed picture, and a portrayal whose most notable Oscar clip wouldn't allow us to even see Mescal's face. (If you've seen Charlotte Wells' emotionally devastating film, you know the scene I'm talking about.) But this is still much the same Academy that gave star-on-the-rise Ryan Gosling a hat tip for his equally understated work in the equally micro-budgeted indie Half Nelson back in 2007. And Mescal couldn't possibly have timed his side pursuits better, as the 26-year-old Irish tyro is currently amassing raves for his Stanley Kowalski in a West End stage production of A Streetcar Named Desire. Earning flattering comparisons to Brando is exactly what Mescal needs to be doing during the Oscars' voting process ... and that's without mentioning his recently announced casting as the lead in Ridley Scott's forthcoming Gladiator sequel. Who wouldn't want to see this dude in a tux at their ceremony?
If not Mescal, and it could easily be not-Mescal, my next-in-line guesses are best-in-show breakout LaBelle, the unexpectedly (though deservedly) SAG-nominated Sandler, and the Globe-cited Pope. So let's take a moment to acknowledge how colossally weird my top-eight is in terms of potential nominees. Not one of those performers is a previous Academy Award contender, and the last time the Best Actor field was composed entirely of newcomers was in – wait for it … – 1935. Lsst year's Oscars ceremony boasted an all-repeat lineup of acting contenders for the first time in 41 years, and this record would best that one by 46 freaking years! So do any of the Academy's former favorites even have a prayer here? For sure: Globe nominees Hugh Jackman for The Son and Ralph Fiennes for The Menu; CCA nominee Tom Cruise for Top Gun: Maverick; national treasure Tom Hanks for A Man Called Otto. I'm just not seeing it. And the end to an 87-year streak feels like precisely what this category needs to make it, at long last, at least half as compelling as the annual brouhaha surrounding Best Actress.
BEST SUPPORTING ACTRESS
Kerry Condon, The Banshees of Inisherin
Jamie Lee Curtis, Everything Everywhere All at Once
Angela Bassett, Black Panther: Wakanda Forever
Hong Chau, The Whale
Nina Hoss, TÁR
Dolly De Leon, Triangle of Sadness
Stephanie Hsu, Everything Everywhere All at Once
Jessie Buckley, Women Talking
With Michelle Williams out of the running, at least in theory, this category instantly became more interesting. Hoo-boy did it get interesting! Can I go on record as saying that this might be the most supremely fun lineup of acting contenders we've ever had?
Genre films have a notoriously difficult time being recognized for performance Oscars. But with Williams competing in lead and the entire female ensemble of Women Talking (notwithstanding CCA nominee Buckley) barely making a dent in terms of individual acknowledgment – none of the film's gifted talking women were cited among the Globes, SAG, or BAFTA-long-list inclusions – the floodgates were opened to a whole slew of outstanding portrayals that would have likely been ignored in any other year. Globe and CCA wins for Bassett, who co-stars in a Marvel comic-book movie! (Despite boasting fearsome talent nearly film for film, none of the studio's performers to date has received Oscars recognition.) SAG and CCA nods for both Curtis and Hsu, with the former also Globe-cited! Janelle Monáe scoring a CCA nom for Glass Onion! Hell, even Keke Palmer, who was pretty undeniably a lead in Nope, received Best Supporting Actress recognition from the NYFCC! Did voters collectively, miraculously, somehow finally understand that great genre work can also be great work period?!
All that being said, I'm still a teensy bit nervous that the two genre performances I'm expecting to land here – both of them delivered by beloved Hollywood veterans – actually won't: potential first-time nominee Curtis, because of the Academy's general resistance toward broad comedy turns, and potential second-time nominee Bassett, because Marvel. (Bassett might actually be on safer terrain, because if she won, her speech might help rectify the Academy's public embarrassment over Chadwick Boseman's Best Actor loss two seasons ago.) Both contenders, however, feel good to go – if not quite as good as Condon, the only possibility I'm 100-percent confident about. There are loads and loads of additional candidates in this wildly rich year for supporting females: Buckley, Claire Foy, Judith Ivey, and the rest of the Women Talking ensemble; Hsu and Monáe; Globe nominee De Leon; She Said's Globe-cited Carey Mulligan, plus the film's Samatha Morton and Jennifer Ehle; The Woman King's deserving but unlikelier-by-the-day Thuso Mbedu and Lashana Lynch. Yet for the moment, I'm opting for former (for 2017's Downsizing) and present SAG nominee Chau, who will likely benefit from The Whale's relative popularity and Brendan Fraser's undeniable appeal, and left-field pick Hoss, whose presence would mark the nearly annual inclusion of a performer who hadn't received any precursor recognition whatsoever. The Academy does love its supportive/conflicted wives and foreign-born acting legends, and Hoss checks both boxes admirably.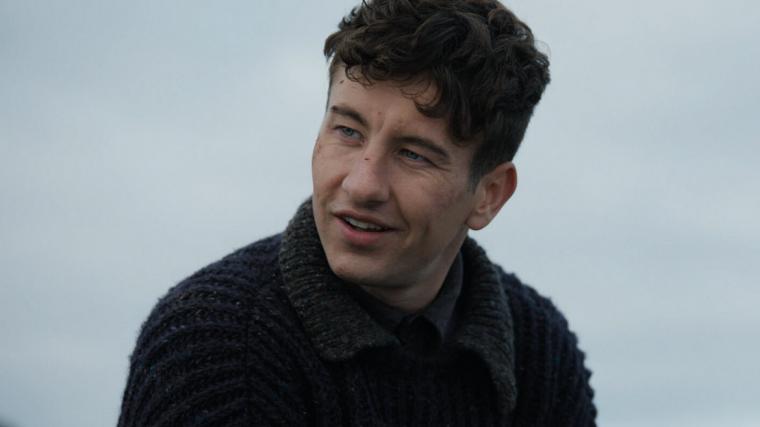 BEST SUPPORTING ACTOR
Ke Huy Quan, Everything Everywhere All at Once
Brendan Gleeson, The Banshees of Inisherin
Barry Keoghan, The Banshees of Inisherin
Paul Dano, The Fabelmans
Brad Pitt, Babylon
Eddie Redmayne, The Good Nurse
Brian Tyree Henry, Causeway
Ben Whishaw, Women Talking
Some acting categories are inherently dull because you're reasonably sure you know who's getting nominated; some are inherently dull because you're absolutely certain you know who's going to win. Welcome to the Best Supporting Actor race, which is largely the former and unequivocally the latter, as Quan's Globes, CCA, NSFC, LAFC, and NYFCC victories have been augmented by – I'm not kidding – laurels from more than three dozen additional critics and guild organizations over the past month-and-a-half. Only two other performers this season have been cited for the prize at all: Gleeson, who has amassed a quartet of acknowledgments to Quan's 40, and Redmayne, who got the prize from something called the Capri International Film Festival, which sounds totally made up. So if you plan on participating in an Oscars pool at your workplace this year, bet all your marbles on Quan. You're guaranteed to get at least one out of 23 categories right. This steamrolling would be obnoxious if Quan weren't so incredibly deserving.
So who will serve as handmaidens to the Temple of Doom and Goonies co-star on March 12? Certainly Gleeson and Keoghan, who have been required to applaud Quan's vicories every step of the way thus far. Because he was nominated by SAG, and because he's been Oscar-deserving at least since There Will Be Blood in 2007, I suppose I have to agree that Dano will likely get in for his milquetoast dad in The Fabelmans, even if I do consider it one of this reliably eccentric character actor's least original and interesting creations. (I'll soothe my irritation by pretending it's instead recognition for Dano's Riddler in The Batman.) And because it wouldn't be an Oscars lineup without at least one acting citation that filled me with complete ennui, let's go with Pitt for slot five. The superstar is just fine in Babylon – he may be the only thing about Damien Chazelle's monstrosity I came close to enjoying – but this was a performance Pitt could give in his sleep. Going through the motions, however, didn't stop J.K. Simmons from scoring a nod for Being the Ricardos last year, so there's certainly precedent.
Beyond those five, there are quite a few additional Supporting Actor potentials: Redmayne (whose inclusion wouldn't fill me with ennui so much as murderous venom); Henry; Whishaw; The Fabelmans' Judd Hirsch; Triangle of Sadness' Woody Harrelson; Empire of Light's Micheal Ward; Elvis' critical lightning rod Tom Hanks. But let me state that if my current assemblage of 20 performance predictions miraculously comes to pass, it would mark the first time in at least half a century that the four acting races would collectively boast 16 first-time nominees, with the nearest runner-up year being 1996, which featured 15. Fingers crossed for an age-old ceremony, this year, receiving a welcome injection of new blood.
BEST ORIGINAL SCREENPLAY
Everything Everywhere All at Once, Dan Kwan, Daniel Scheinert
The Banshees of Inisherin, Martin McDonagh
TÁR, Todd Field
Triangle of Sadness, Ruben Östlund
Aftersun, Charlotte Wells
The Fabelmans, Steven Spielberg, Tony Kushner
Decision to Leave, Jeong Seo-kyeong, Park Chan-wook
Close, Lukas Dhont, Angelo Tijssens
It might seem foolish to bet against The Fabelmans here, and my prediction about its dissing is no doubt augmented by my admittedly underwhelmed reaction to Spielberg's movie memoir. But the Academy's writers' branch is nearly as snobby as its directors' branch, and for all the raves I've read about the film, I can't think of one that noted the screenplay as one of its defining elements, despite the participation of Angels in America legend Kushner. (Who, it should be noted, was ignored by this branch for his West Side Story re-imagining last year.) But all of my boldface guesses were – and deserved to be – critically acknowledged for their scripts, and there are conceivable places here for foreign-language titles Decision to Leave and Close and RRR, and Jordan Peele's Nope, and The Menu, and Good Luck to You, Leo Grande, and even Elvis. Professional prognosticators may have cemented The Fabelmans' placement here on their individual lists. But ask them how many among their number foretold The Worst Person in the World's presence in this category last year. Actually, don't bother asking. The answer is: none.
BEST ADAPTED SCREENPLAY
Women Talking, Sarah Polley
Glass Onion: A Knives Out Mystery, Rian Johnson
She Said, Rebecca Lenkiewicz
All Quiet on the Western Front, Edward Berger, Ian Stokell, Lesley Paterson
The Whale, Samuel D. Hunter
Living, Kazuo Ishiguro
Top Gun: Maverick, Ehren Kruger, Eric Warren Singer, Christopher McQuarrie
White Noise, Noah Baumbach
The Academy Awards' screenplay races are annually fascinating, because you can nearly always tell, based on the potential competitors, whether a year more heavily leaned toward original or adapted works. I think it's safe to say – I know it's safe to day – that 2022 was a year dominated by originals, given that the adaptations are almost universally meh. (I say this, by the way, as a big fan of Glass Onion and All Quiet – but it sure would've been nice if Women Talking and Living had secured area releases prior to January 24's Oscar-nom announcement.) I fully expect Polley to walk off with this trophy regardless of whether the film secures a Best Picture nomination, unless voters really don't like Polley's movie and opt to give Rian Johnson the statuette instead. But in this category that I'm perhaps less invested in above all others, I should dutifully acknowledge other titles beyond the eight I've highlighted waiting in the wings, among them Guillermo del Toro's Pinocchio, After Yang, The Quiet Girl, and Marcel the Shell with Shoes On. Now that latter title's inclusion would get me invested in Adapted Screenplay this year.
BEST ANIMATED FEATURE
Guillermo del Toro's Pinocchio
Turning Red
Puss in Boots: The Last Wish
Marcel the Shell with Shoes On
Minions: The Rise of Gru
My Father's Dragon
Wendell & Wild
10½: A Space Age Childhood
The boldface titles above would make for an unusually high-profile assemblage of contenders, given how frequently a 2D release from abroad lands in this category. But because I can't seem to find any consensus on whether My Father's Dragon or Wendell & Wild is the sturdier offering, and because the rotoscope animation of 10½: A Space Age Childhood's kind appears continually vexing to voters, and because I can't see people getting behind the higher-profile Lightyear or Strange World or The Bad Guys, this is the lineup I'm sticking with. (I'm predicting Pinocchio for the win, by the way, though I'd be much happier with Marcel, as well as PUSS in BOOOOOTS. I promise to stop annoying friends and family with my Antonio Banderas impression the moment the film leaves our area.)
BEST ORIGINAL SONG
RRR, "Naatu Naatu"
Top Gun: Maverick, "Hold My Hand"
Black Panther: Wakanda Forever, "Lift Me Up"
Till, "Stand Up"
Guillermo del Toro's Pinocchio, "Ciao, Papa"
Tell It Like a Woman, "Applause"
Where the Crawdads Sing, "Carolina"
Spirited, "Good Afternoon"
"Naatu Naatu" for the win, baby! For the record, I'm including "Good Afternoon" as a runner-up because it would be just like the Oscars to wholly ignore dozens of my favorite movies while finding room for my least-favorite of the year. And if you're wondering what Tell It Like a Woman is, I am, too. But "Applause" was composed by Diane Warren, who finally received an honorary Oscar this past fall after 13 nominations for song composition with no statuette to show for it. She gets nominated for everything, and I'm not convinced that an honorary trophy is going to curtail that trend.
BEST INTERNATIONAL FEATURE FILM
All Quiet on the Western Front, Germany
Decision to Leave, South Korea
Close, Belgium
Argentina, 1985, Argentina
EO, Poland
Corsage, Austria
The Quiet Girl, Ireland
Saint Omer, France
BEST DOCUMENTARY FEATURE
Fire of Love
All the Beauty & the Bloodshed
Descendants
All That Breathes
The Janes
Navalny
Moonage Daydream
Bad Axe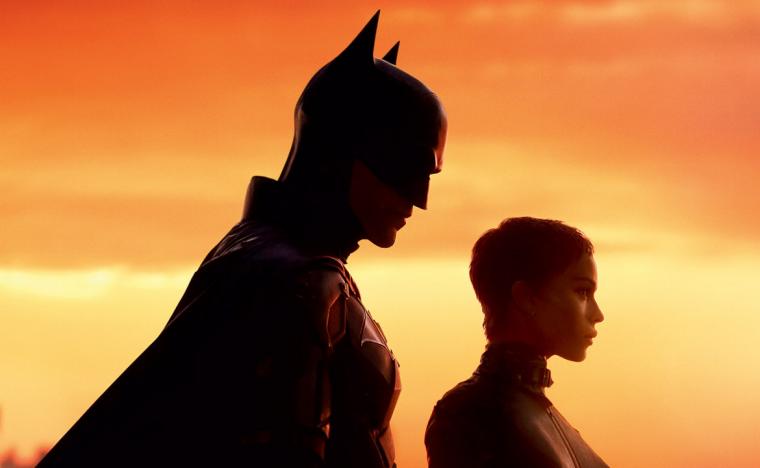 BEST CINEMATOGRAPHY
Top Gun: Maverick
Elvis
Empire of Light
The Batman
All Quiet on the Western Front
Bardo, False Chronicle of a Handful of Truths
Decision to Leave
EO
BEST FILM EDITING
Everything Everywhere All at Once
Top Gun: Maverick
Elvis
All Quiet on the Western Front
The Fabelmans
Avatar: The Way of Water
Moonage Daydream
Babylon
BEST PRODUCTION DESIGN
Elvis
Babylon
Avatar: The Way of Water
All Quiet on the Western Front
Glass Onion: A Knives Out Mystery
Black Panther: Wakanda Forever
Corsage
Everything Everywhere All at Once
BEST COSTUME DESIGN
Elvis
Babylon
Mrs. Harris Goes to Paris
Black Panther: Wakanda Forever
Corsage
Glass Onion: A Knives Out Mystery
The Woman King
Three Thousand Years of Longing
BEST SOUND
Avatar: The Way of Water
Top Gun: Maverick
All Quiet on the Western Front
Elvis
The Batman
Black Panther: Wakanda Forever
Jurassic World Dominion
Babylon
BEST ORIGINAL SCORE
Women Talking
Babylon
The Fabelmans
Guillermo del Toro's Pinocchio
All Quiet on the Western Front
The Banshees of Inisherin
Avatar: The Way of Water
The Woman King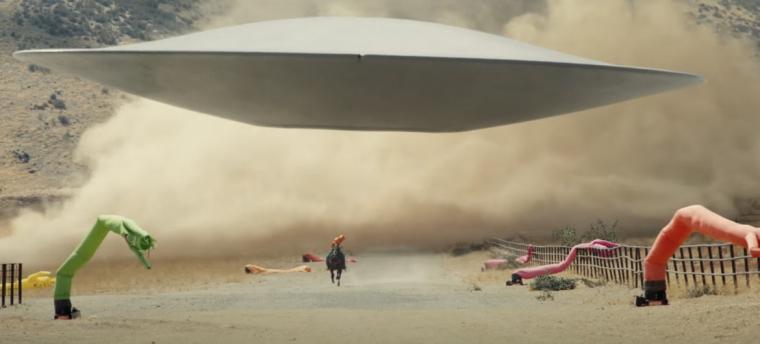 BEST VISUAL EFECTS
Avatar: The Way of Water
Top Gun: Maverick
Jurassic World Dominion
Nope
All Quiet on the Western Front
Black Panther: Wakanda Forever
Doctor Strange in the Multiverse of Madness
The Batman
BEST MAKEUP & HAIRSTYLING
Elvis
The Whale
The Batman
All Quiet on the Western Front
Black Panther: Wakanda Forever
Babylon
Blonde
Amsterdam