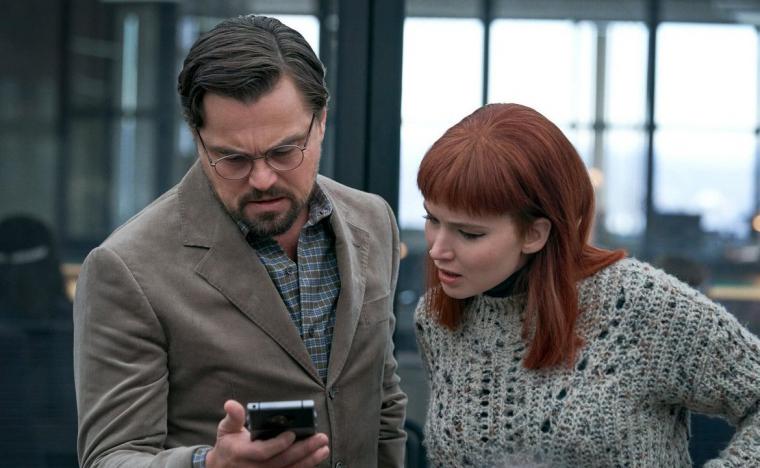 Following last year's "pandemic Oscars" that wound up nominating and awarding loads of titles that debuted on our TV screens, laptops, and phones, it made all the sense in the world for movie fans to be psyched about this year's return to a "traditional" Academy Awards. Finally! The chance to reward such critically acclaimed, crowd-pleasing box-office behemoths as Spielberg's West Side Story and King Richard's Rocky-esque tale of Venus and Serena Williams and the new Guillermo del Toro and … !
Wait. Where were the crowds?
Well, they saw Spider-Man: No Way Home, for sure. And Shang-Chi and the latest Venom and the rare franchise-adjacent outlier such as Free Guy. But otherwise, Dune excepted, this year's list of potential Academy Awards contenders looks a lot like last year's – which is to say another year of probable nominees that Oscars-ceremony viewers, if they bother to tune in at all, will react to with "Oh yeah … I think I heard about that one … . Is that on Netflix?" (In the case of three solid Best Picture contenders this year: Yeah. It is.)
That said, it's gonna take more than a global health crisis to prevent me from predicting, and failing at correctly predicting, what will be nominated for Oscars at the 94th Academy Awards, its annual ceremony taking place on March 27. Nominations, though, will be announced at roughly 7:15 a.m. on February 8. So let's get crackin'!
The boldface names and titles below are my predicted nominees, non-boldface denotes runners-up, and predictions are in order of probability.
BEST PICTURE
The Power of the Dog
Belfast
Dune
West Side Story
Licorice Pizza
King Richard
Don't Look Up
CODA
Being the Ricardos
tick … tick … Boom!
Drive My Car
The Tragedy of Macbeth
House of Gucci
The Lost Daughter
Nightmare Alley
The French Dispatch
For reasons perhaps only understood by the head honchos at the Academy of Motion Picture Arts & Sciences, the past 10 years' practice of nominating anywhere from five to 10 movies for Best Picture has been rescinded in favor of the practice carried on from 2010 to 2011 (and back in the '30s and '40s) of securing a full 10 nominees for year's-best citation. That does, I'll admit, make it easier for the amateur prognosticators among us, who no longer also have to determine just how many pictures will be cited. This year, at least, it also makes things a little tough, given that this seems like the perfect year in which we all could've accurately predicted eight of an eventual eight nominees.
I won't bore you with the myriad reasons why my first eight boldface titles are going to be nominated given the films' healthy appearances in American Film Institute (AFI), Screen Actors Guild (SAG), Producers Guild of America (PGA), Critics Choice (CCA), and the effectively-canceled-for-'22 Golden Globe award lineups. What's truly intriguing here is what's gonna happen with slots nine and 10. While it might seem unaccountably lazy, I'm currently going with the other two of 10 features cited by the PGA: Being the Ricardos and tick … tick … Boom! I do this, though, with no small measure of hesitation. Ricardos is a late-breaking title dissed by the Globes, the CCA, the AFI, and for SAG's Best Ensemble Prize, the latter a not-insignificant bellwether for landing on the Best Picture list. And while Lin-Manuel Miranda's Jonathan Larson bio-pic got all those nods excepting SAG recognition (though Andrew Garfield was acknowledged as a lead actor), I truly can't fathom any nominations tick … tick … Boom! might receive beyond Garfield and ma-a-aybe Film Editing and Sound. A few movies have been nominated for Best Picture over recent years with only one nomination besides the top one: A Blind Side; A Serious Man; Extremely Loud & Incredibly Close; Selma. But could the admittedly terrific tick … tick … Boom! really make it in based primarily on people loving Garfield and his film being easily accessible on Netflix?
This year? Yeah. I think it could. And I think Ricardos' SAG nominations for stars Nicole Kidman and Javier Bardem, as well as the film's easy re-watch-ability on Prime Video, make it a contender, too. (I've returned to the movie for background noise a good three or four times now and I don't even like it much.) So even though the PGA lineups have only housed every eventual Best Picture nominee three times in the past 20 years, I think this year's predicted roster feels secure. I say this, by the way, in the hopes that I'm gonna be wrong, and that Ryusuke Hamaguchi's Drive My Car – which won Best Picture from the New York Film Critics Circle (NYFCC), Los Angeles Film Critics Association (LAFCA), and National Society of Film Critics (NSFC) – joins the only other five titles that also nabbed that critics' trifecta: GoodFellas, Schindler's List, L.A. Confidential, The Hurt Locker, and The Social Network. (Nineteen Oscars between them; all of them at least nominated for Best Picture, Directing, and Screenplay.)
And while I can imagine any of the other non-boldface titles on my list showing up here, I'm re-e-e-eally hoping the embarrassing House of Gucci isn't one of them, even though it was the only adult "drama" that got movie-going butts back in seats this past year, and even though it scored a SAG Best Ensemble nod when The Power of the Dog, Licorice Pizza, West Side Story, and other superior releases didn't. As we all shamefully know, "rooting for" is sometimes indistinguishable from "rooting against."
BEST DIRECTING
Jane Campion, The Power of the Dog
Paul Thomas Anderson, Licorice Pizza
Ryusuke Hamaguchi, Drive My Car
Denis Villeneuve, Dune
Kenneth Branagh, Belfast
Steven Spielberg, West Side Story
Adam McKay, Don't Look Up
Maggie Gyllenhaal, The Lost Daughter
If the Director's Guild of America (DGA) can be counted on for anything remotely predictive, it's that the movies nominated for their annual Best Narrative Feature award will no doubt be the five best bets for Best Picture Oscar nominations regardless of whether their directors are similarly recognized. (Since the Best Picture re-expansion in 2010, only David Fincher's The Girl with the Dragon Tattoo didn't show up in the Best Picture race.) That certainly seems to be the case this year, with Campion, Anderson, Villeneuve, Branagh, and Spielberg all cited. It's a mostly marvelous lineup ... he said while offhandedly mentioning that he wasn't a huge fan of Belfast. But the Best Directing category at the Oscars is traditionally the most surprise-filled of the bunch.
Thomas Vinterberg for Another Round? Pawel Pawlikowski for Cold War? Mel Gibson for freaking Hacksaw Ridge?!? This group of Academy voters – a wa-a-a-ay smaller collective than the one that determines DGA nominees – nearly always throws an unanticipated choice into the mix, and over the last 20 years, they've only precisely matched the DGA's choices twice. On 14 occasions, the Oscar lineup mirrored the DGA roster four-for-five; on three occasions, it was three-for-five; the 2012 race is the only one in which it was two-for-five, with one of the Academy-ignored being the director of Best Picture champ Argo. (As we seem to never tire of repeating: Poor Ben Affleck!) So going with a 90-percent chance that the nominees aren't the quintet of Campion, Anderson, Villeneuve, Branagh, and Spielberg, who gets left out?
Perhaps none of them – though you'd have to go back to 1950 (!!!) to find the last group of Best Directing hopefuls that was composed entirely of previous nominees in that category. But because the Academy has consistently been growing ever-more international, particularly in regard to the directors' branch, I fully expect to see Hamaguchi as the "unexpected" citation. Beyond his triumph over Campion for the NSFC prize, all three directors of the last three Best International Feature victors were nominated here (Parasite's Bong Joon-ho and Roma's Alfonso Cuarón both won), and Hamaguchi's Drive My Car is a done deal in that race. Campion is definitely in and is gonna handily win the Oscar – don't try to be a rebel by predicting otherwise – and I'm thinking Licorice Pizza's helmer is also good to go, given that Alana Haim's backward drive down a hilly Hollywood neighborhood might be the single most remarkable piece of direction in Anderson's entire career.
That leaves us with Villeneuve, Branagh, and Spielberg, and allowing for a few long shots – McKay, Gyllenhaal, The Tragedy of Macbeth's Joel Coen, King Richard's Reinaldo Marcus Green, Parallel Mothers' Pedro Almodóvar, A Hero's Asghar Farhadi – I'm thinking it's Spielberg alone who gets dissed. His direction of West Side Story is magnificent. In the end, though, ignoring the guy – especially considering he's a sure-fire nominee for producing a Best Picture contender – seems reasonable. Who in their right minds would honestly think "Poor Steven Spielberg!"?
BEST ACTRESS
Olivia Colman, The Lost Daughter
Nicole Kidman, Being the Ricardos
Penélope Cruz, Parallel Mothers
Jessica Chastain, The Eyes of Tammy Faye
Jennifer Hudson, Respect
Lady Gaga, House of Gucci
Kristen Stewart, Spencer
Rachel Zegler, West Side Story
"Colman is getting nominated. That's literally the only thing I'm sure of here." This is how I began last year's analysis of the Best Supporting Actress race in which Colman inevitably got cited for The Father. Astoundingly, however, they're the very same sentences I can use to begin this year's assessment of Best Actress. Because again, Colman is the only 100-percent lock I'm seeing, with nearly a dozen completely viable contenders nipping at her heels for the four slots remaining. The Oscars returned to 10 guaranteed Best Picture nominees. Couldn't we have gotten 10 in this category, too?
As usual, it's possible/probable that I'm over-thinking things. I should, after all, be completely confident about predicting Kidman, Chastain, and NYFCC victor Lady Gaga, all of whom, like Colman, got Globe, CCA, and SAG recognition, with Kidman ultimately winning the Globe. (Excepting Shirley MacLaine for 1988's Madame Sousatzka, every single winner of the Globe for Actress in the Drama over close to 80 years went on to an Oscar nod – and in MacLaine's case, she won the Globe in a one-time-only three-way tie.) But seriously: Just how many biographical roles can one category take? Nicole played Lucy, Jessica played Tammy, Lady Gaga played Patrizia … and that's not even including Hudson (who was acknowledged by SAG) playing Aretha and Stewart (who was shockingly ignored by SAG) playing Princess Di. Something has to give, and matters are further complicated by Cruz, for a fictional character, winning the traditionally predictive Best Actress prize at the Venice Film Festival, as well as the same citation with LAFCA and NSFC voters. Having very recently seen Cruz in her movie, I'm actually feeling incredibly confident about her chances, adding that the Oscars of late have routinely found room for a year-end performance by a widely admired foreign actor who receives "career best" notices yet is ignored by the Globes and SAG. (Since 2011 alone: Emmanuelle Riva in Amour; Marion Cotillard in Two Days, One Night; Charlotte Rampling in 45 Years; Antonio Banders in Pain & Glory; and Cruz's real-life husband Javier Bardem in Biutiful.)
So I'm opting to bypass Stewart, because of that seemingly instructional SAG diss, and Lady Gaga, because House of Gucci, and stick with the other five. Knowing full well, of course, that there's still room for surprise in the presences of Passing's Tessa Thompson, CODA's Emilia Jones, Licorice Pizza's Alana Haim, The Tragedy of Macbeth's Frances McDormand, and West Side Story breakout Rachel Zegler. I really wasn't giving that latter performer full consideration until I stumbled upon the factoid that, returning to the Globes, only one Best Actress in a Musical or Comedy winner (as Zegler was) whose film was up for the Best Picture Oscar (as West Side Story surely will be) didn't go on to earn an Oscar nod. That was Prizzi's Honor's Kathleen Turner, whom I will forever adore, but who might not, in this case, be company that Zegler wants to keep.
BEST ACTOR
Will Smith, King Richard
Benedict Cumberbatch, The Power of the Dog
Denzel Washington, The Tragedy of Macbeth
Andrew Garfield, tick … tick … Boom!
Javier Bardem, Being the Ricardos
Peter Dinklage, Cyrano
Nicolas Cage, Pig
Leonardo DiCaprio, Don't Look Up
If Best Actress is going to be a nail-biter until the very last name is announced, Best Actor, in contrast, looks practically set in stone. All five of those boldface names were nominated for Globes. (Smith won.) All five were nominated by SAG. All five are in movies that are either shoo-in Best Picture nominees or very strong contenders for the prize. But am I alone in finding the inevitability of this lineup kind of … meh?
Smith is sensational, and Cumberbatch, despite his typically dodgy American accent, is awfully good, too. But despite Washington's skill, Bardem's charm, and Garfield being so aggressively on! that he makes his flashily edited movie look sedentary in comparison, I wasn't legitimately wowed by any of their portrayals. And if this roster indeed comes to pass, it would be a bit of a yawn for another reason, marking the first time since 1981 that the Best Actor category was populated only by performers who had previously won or been nominated for Academy Awards. That would be newsworthy, sure, yet maybe not the right kind of newsworthy. (I'm predicting an all-former-nominees lineup in Best Actress, too, but the last time that happened was a mere eight years ago.)
Do any potential first-time nominees even have a shot here? One of them definitely does, as the widely beloved four-time Emmy winner Dinklage was cited by the Globes and the CCA, and I personally think the Academy still owes him for 2003's The Station Agent. The decision, however, to not give Cyrano a wide release until two-and-a-half weeks after the nominations' announcement doesn't exactly fill me with hope for Dinklage showing up here. (Even Cyrano's studio seems wary about his chances.) Simon Rex got the LAFCA's Best Actor prize for his motor-mouthed, washed-up porn star in Red Rocket – he'd be a fun choice, but maybe a little too fun (and intimidatingly naked) for a majority of Oscar voters. And Drive My Car's superb Hideteshi Nishijima won Best Actor with the NSFC, but the Japanese star is almost completely unknown in Hollywood, and such a subtle turn would be an aberration in this category's apparent year of "More is more!" Politely scooting past Ansel Elgort in West Side Story, the other possibilities are all pre-certified Oscars-wise: Cage, Nightmare Alley's Bradley Cooper, C'mon C'mon's Joaquin Phoenix (who really should be recognized). Plus, of course, DiCaprio, who's admittedly entertaining in his likely Best Picture nominee, and actually hasn't been Academy-ignored for one of his movie roles since 2013's The Great Gatsby. Granted, Leo has only had four movie roles over the nine years since, but a streak is a streak, I suppose.
BEST SUPPORTING ACTRESS
Ariana DeBose, West Side Story
Kirsten Dunst, The Power of the Dog
Ruth Negga, Passing
Aunjanue Ellis, King Richard
Caitríona Balfe, Belfast
Marlee Matlin, CODA
Cate Blanchett, Nightmare Alley
Ann Dowd, Mass
Those boldface names and titles composed the exact set of nominees at the Golden Globes' Twitter-specific "ceremony" on January 9, during which DeBose emerged victorious, as she'll likely be at the Oscars. The Globes are (and have always been) a deserved punching bag for lots of reasons, but this was one of the finest lineups the organization has yet amassed in this category – just as good as the one for the 2016 film year that wound up mirroring the Academy's choices. I'm thinking we're now in the same situation. The closest thing to a weak link amongst this particular performance chain is Balfe, and she's very good in her film.
SAG mostly agreed on this quintet, only replacing Ellis – who did score mention as a member of King Richard's Best Ensemble nominees – with Blanchett, who doesn't seem like a significant threat, given that her noir performance as Nightmare Alley's resident malicious vixen feels like something she's done before – like a cross between her turns in Carol and Thor: Ragnarok. And while there are a few truly significant possibilities among additional contenders, the one thing they seem to have in common is getting in one another's way.
At least as early as December's CCA nominations, there was talk of West Side Story's Rita Moreno joining DeBose among nominees, and it's hard to argue the idea's historic-slash-sentimental novelty. (The 90-year-old's first Oscar nod in 60 years! Nominated alongside the performer who plays the Anita role that Moreno herself won an Oscar for!) But like a Best Picture nod for Spider-Man: No Way Home, Moreno recognition now feels like a Christmas-season hope that's not gonna pan out. Jessie Buckley and Dakota Johnson are both formidable in The Lost Daughter, but while Buckley would likely have the edge, that deliberately uncomfortable Netflix release – aside from sure-thing Colman – might be too prickly and off-putting for major Oscars recognition. And while The Handmaid's Tale's Emmy winner Dowd is tremendous as a grieving mother in Mass and has a half-dozen regional-critics prizes to show for it (as well as a CCA nomination), it would be hard to argue that she's more deserving than her phenomenal, also Emmy-winning co-star Martha Plimpton, who has been an admired, adored Hollywood talent since the mid-'80s. Barring the maybe of Nina Arianda for Being the Ricardos, and the strong maybe of Matlin – it would be the deaf performer's first Academy Award citation since winning Best Actress for Children of a Lesser God 35 years ago – I think the Globes forecast it right this time. For the most part, they also got it right this time. Now there's a statement you don't read every day.
BEST SUPPORTING ACTOR
Kodi Smit-McPhee, The Power of the Dog
Troy Kotsur, CODA
Bradley Cooper, Licorice Pizza
Ciarán Hinds, Belfast
Jesse Plemons, The Power of the Dog
Jared Leto, House of Gucci
Ben Affleck, The Tender Bar
Jamie Dornan, Belfast
Smit-McPhee and Kotsur are the only contenders nominated for SAG, Globe, and CCA citations (Smit-McPhee won at the Globes), so both of them feel deservedly safe. And I know I should be predicting Leto, who wasn't nominated for a Globe – like that mattered this year – but who is CCA-cited and, for the second year in a row, acknowledged by SAG. The idea of Leto being recognized for that horrible, affected, terribly edited performance gives me the shivers in a bad way. But while I'll concede that a number of people (including a significant percentage of SAG voters) appear impressed by the actor's prosthetics-heavy "That's-a spicy meatball!!!" portrayal, I have to ask: Aren't there more interesting options than this?
Leto gives a stunt performance in House of Gucci because that's what Leto does. But stunts quickly get boring. And even among the film's fans (its solid box office in pandemic times suggests there are at least a few of them out there), I can't imagine anyone leaving Ridley Scott's movie believing that the impressively disguised Leto was best in show. But you know whom I can imagine receiving best-in-show praise from viewers? The SAG-acknowledged Cooper, for his hysterical, threatening, pathetic seven minutes as Jon Peters. And Globe and SAG nominee Affleck, who got a screenwriting Oscar 24 years ago, a Best Picture Oscar nine years ago, and whose first acting nomination might actually make the eternally hangdog celebrity smile for a change. And either member of Belfast's Globe- and CCA-lauded (and outstanding) male tag team, with the predicted Hinds deserving for his longevity and "I know the face but not the name" bona fides, and Dornan deserving for also being so awesome in Barb & Star Go to Vista Del Mar.
Plus, venturing beyond my top eight, there are so many other performers whose work would likely elicit a collective "Yes!" among film fans: Mike Faist for being so charismatic and tragic in West Side Story; CCA nominee J.K. Simmons for being so reliably J.K. Simmons in Being the Ricardos; The French Dispatch's Jeffrey Wright, who would be a fantastically deserving first-ever acting nominee for a Wes Anderson movie; Richard Jenkins in The Humans and Robin de Jesús in tick … tick … Boom! and Reed Birney and Jason Isaacs in Mass because they're all just so damned good. Seriously, Academy: You've got better choices than Leto! What about The Power of the Dog's Plemons for that fifth spot? He's endearing and memorable in the movie. He's been a topnotch film and TV character actor for more than a decade. And he and Kirsten Dunst have been romantically involved for years – they even have a kid together! On Oscars night, Jesse and Kirsten and Javier and Penélope could hire babysitters and double-date as a nominated quartet!
BEST ORIGINAL SCREENPLAY
Licorice Pizza
Belfast
Don't Look Up
Being the Ricardos
Mass
King Richard
The French Dispatch
C'mon C'mon
Going with the stat that every year over the last 20 has seen at least one film nominated for Best Screenplay with no additional mentions – and not seeing any convincing options for that continuation in the Adapted Screenplay race – I'm gonna predict that the thunderously well-written Mass is the lucky one-and-done inclusion here. But beyond those four other boldface guesses, there are a bunch of potential usurpers waiting in the wings, among them probable Best Picture nominee King Richard, Wes Anderson's auteur choice The French Dispatch, and Mike Mills' C'mon C'mon, the 2021 title I'm frankly embarrassed hasn't been cited by more voting bodies. There are also four foreign-language possibilities in Parallel Mothers, A Hero, The Hand of God, and The Worst Person in the World, as well as another English-language one in Pig. And Netflix's beloved-by-everyone-I-know The Mitchells vs. the Machines would be a wholly deserving outside-the-box contender – but I really don't see that happening. Scroll down two categories and you'll see that, sadly, I don't see TMvtM happening period.
BEST ADAPTED SCREENPLAY
The Power of the Dog
The Lost Daughter
Drive My Car
Passing
CODA
West Side Story
Dune
The Tragedy of Macbeth
Usually, the Writers Guild of America (WGA) nominees are reliable hints as to what films might show up in this race. But you can't exactly say that this year, as those first four boldface titles, for one reason or another, were all deemed ineligible for WGA honors. (Among Original Screenplay options, my predicted Belfast and Mass weren't eligible with the WGA, either, whose lineup was instead completed by King Richard and The French Dispatch.) CODA did, however, make the organization's Adapted Screenplay lineup alongside Dune, Nightmare Alley, tick … tick … Boom!, and West Side Story, and none of those choices would be altogether surprising as Oscar nominees. I'm still gonna stick with the five I've chosen, all of them – like their Original counterparts among my guesses – written or co-written by their directors, yet a quintet that would result in a historic scenario: four inclusions by solo female screenwriters, and one by a pair of Japanese screenwriters. Suck it, white men! Back to the Best Directing category with you!
BEST ANIMATED FEATURE
Encanto
Luca
Raya & the Last Dragon
Flee
Belle
The Mitchells vs. the Machines
Sing 2
My Sunny Maad
It's my hands-down-favorite animated movie of 2021, it's sitting with a 97-percent "freshness" rating on Rotten Tomatoes (a higher score than any amassed by those boldface predictions), it's the winner of Best Animated Feature citations from 30-plus regional critics groups to date … . And I'm getting such strong vibes from all this that I can't help but presume that the Academy's animation branch is gonna diss The Mitchell vs. the Machines just like it did The Lego Movie back in 2015. (For added disheartening, Netflix's springtime animated smash wasn't nominated for a Golden Globe, and while one might get nominated, no animated feature bypassed by the Globes has ever gone on to win the Oscar.) I didn't predict Lady Gaga or Jared Leto in hopes of being right. I'm hedging my bets on TMvtM in hopes of being wrong.
BEST ORIGINAL SONG
Encanto, "Dos Oruguitas"
No Time to Die, "No Time to Die"
Annette, "So May We Start"
King Richard, "Be Alive"
Respect, "Here I Am (Singing My Way Home)"
Don't Look Up, "Just Look Up"
The Harder They Fall, "Guns Go Bang"
Sing 2, "Your Song Saved My Life"
Had Disney a crystal ball that could've forecast the eventual chart-topping, record-breaking, Tik-Tok-ing smash that is "We Don't Talk About Bruno," you can bet Encanto would've had a second nominee in this category, and probably a winner. The studio instead chose to only submit "Dos Oruguitas," which might wind up the default victor. But this category is crazy-stacked with talent even beyond Lin-Manuel Miranda – those other four boldface tunes alone boast Billie Eilish, Beyoncé, Jennifer Hudson, Carole King, and the Sparks brothers amongst their composers and performers. Still, wouldn't it be a kick to see Ariana Grande and Kid Cudi team up for an Oscar-night rendition of "Just Look Up," singing "Get your head out of your ass" and "We really f---ed it up, f---ed it up this time" in front of tens of millions of worldwide viewers?
BEST INTERNATIONAL FEATURE
Drive My Car, Japan
A Hero, Iran
Flee, Denmark
The Hand of God, Italy
Compartment No. 6, Finland
Lunana: A Yak in the Classroom, Bhutan
The Worst Person in the World, Norway
Prayers for the Stolen, Mexico
BEST DOCUMENTARY FEATURE
The Rescue
Flee
Ascension
The Velvet Underground
Procession
Summer of Soul ( … Or, When the Revolution Could Not Be Televised)
Attica
Faya Dayi
BEST CINEMATOGRAPHY
Dune
The Tragedy of Macbeth
The Power of the Dog
Belfast
Nightmare Alley
West Side Story
The Green Knight
The French Dispatch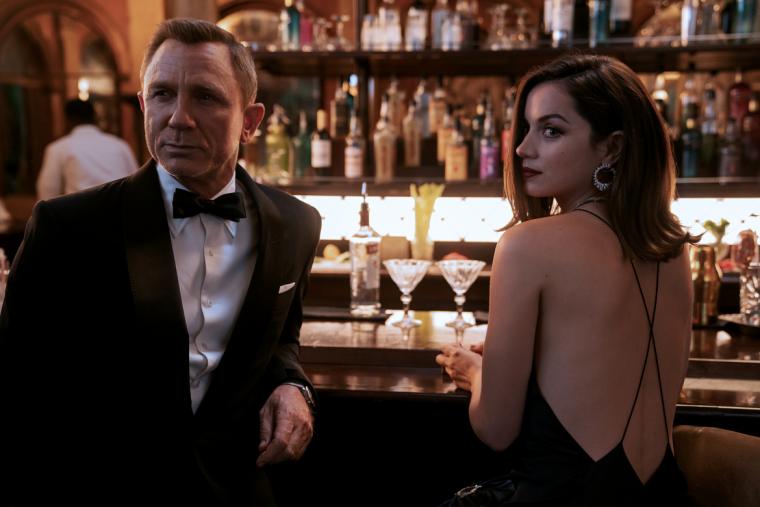 BEST FILM EDITING
The Power of the Dog
Dune
Don't Look Up
King Richard
No Time to Die
West Side Story
tick … tick … Boom!
The French Dispatch
BEST PRODUCTION DESIGN
Dune
The French Dispatch
West Side Story
Nightmare Alley
The Power of the Dog
The Tragedy of Macbeth
The Green Knight
Cyrano
BEST COSTUME DESIGN
Cruella
Dune
Coming 2 America
House of Gucci
West Side Story
The Green Knight
Nightmare Alley
Cyrano
BEST SOUND
Dune
West Side Story
No Time to Die
The Power of the Dog
A Quiet Place Part II
tick … tick … Boom!
The Matrix Resurrections
Belfast
BEST ORIGINAL SCORE
Dune
The Power of the Dog
The French Dispatch
Don't Look Up
Encanto
Being the Ricardos
Spencer
King Richard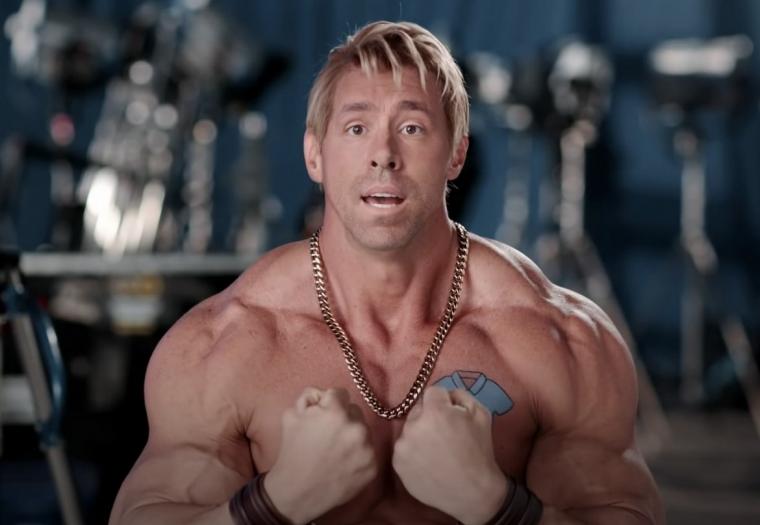 BEST VISUAL EFFECTS
Dune
No Time to Due
The Matrix Resurrections
Free Guy
Spider-Man: No Way Home
Godzilla vs. Kong
Shang-Chi & the Legend of the Ten Rings
Eternals
BEST MAKEUP & HAIRSTYLING
Dune
House of Gucci
The Eyes of Tammy Faye
Coming 2 America
Cruella
No Time to Die
West Side Story
The Suicide Squad