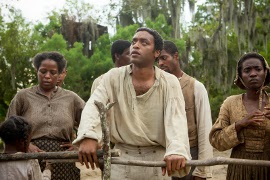 Heading toward January 16's announcement of this year's Academy Award nominees, I think it's safe to say that we know a few things.
We know, for instance, that it'll be a big day for 12 Years a Slave and Gravity, and most likely for American Hustle. We know the Best Supporting Actor category (which, last year, was populated entirely with previous Oscar winners) will be top-heavy with relatively new talent, and the Best Actress category (which, last year, was top-heavy with relatively new talent) will be mostly, perhaps entirely, populated with previous Oscar winners. We know members of the Academy's music branch will throw some loopy, out-of-left-field choice into the Best Original Song lineup, because they always do.
And we know, come January 16, that some incredibly worthy titles are going to get royally screwed.
You can, of course, argue that that's what happens every year, even since the 2009 rule change that allowed for 10 titles in the Best Picture category. (Currently, as in the past two years, anywhere from five to 10 films can make the roster, depending on how many receive at least 5 percent of first-place rankings among voters.) But while I've come to terms with the likelihood that several personal favorites - specifically Before Midnight, Enough Said, and Prisoners - will be left out of the running for the big prize, 2013 still offered such a plethora of viable candidates that it's easy to imagine another half-dozen options finding themselves undeservedly SOL on Oscar-nomination morning.
Precursor-wise, we have the award nominees from four of the industry's biggies: the Producers Guild of America (PGA), the Directors Guild of America (DGA), the Writers Guild of America (WGA), and the Screen Actors Guild (SAG). We have the nominees for Golden Globes, Critics' Choice Awards (CCA), and British Academy of Film & Television Arts (BAFTA) honors. Among the 30-something American critics' groups that bestow annual citations, we have the winners from the three most influential: the New York Film Critics (NYFC), Los Angeles Film Critics (LAFC), and National Society of Film Critics (NSFC).
All that's left, it appears, is for me to fall flat on my face making predictions. So let's get to it!
Best Picture
12 Years a Slave
American Hustle
Captain Phillips
Gravity
Her
Inside Llewyn Davis
Nebraska
Saving Mr. Banks
The Wolf of Wall Street
In both of the past two Oscar races, nine films wound up competing for Best Picture. I'm currently thinking that's what'll happen this year, too ... although I might think differently if you ask me five minutes from now.
12 Years a Slave and LAFC winner Gravity are done deals, and American Hustle (an NYFC victor that tied 12 Years for the most Globe nominations) is the only 2013 title up for all four guild prizes, so that one's in, too. The Wolf of Wall Street only missed with SAG, and despite how divisive the movie is, it's not hard to imagine at least 5 percent of voters thinking it the film of the year. And while Captain Phillips isn't up for the SAG Award for Best Ensemble - a category that, in the past, has had hefty Best Picture crossover - lead actor Tom Hanks and supporting actor Barkhad Abdi are both nominated, and the film was also recognized by the PGA, WGA, and DGA. All five of these titles, in fact, are DGA-cited ones, and while the guild isn't always the most reliable harbinger for the Best Director race (we'll get to that later ... ), it is an awfully good indicator of heat for the ultimate Oscar; of the 50 movies nominated by the DGA since 2004, only five missed out on a Best Picture nod. So let's imagine that, back when the category only contained five titles, the aforementioned predictions would have been the films to beat.
Now things get tricky, because here's where it becomes all about love - as in, which of the year's many, many possibilities do Academy voters love above all others? Let's start with the options that might not generate the necessary 5-percent affection. Philomena and Rush are both nominees in the Golden Globes' drama best-picture race, yet beyond acting nominations for their respective Judi Dench and Daniel Brühl, you'd be hard-pressed to find much mention of the films anywhere else on the precursor circuit. (Except, regarding Philomena, with BAFTA, which fell predictably hard for the British drama.) August: Osage County and Lee Daniels' The Butler, neither one much of a smash with critics, scored Best Ensemble nods with SAG, but have been similarly, notably absent elsewhere. The three-hour, French-language lesbian romance Blue Is the Warmest Color - the Palm d'Or winner at 2013's Cannes Film Festival - has passionate fans, although maybe not enough of them in this ultra-competitive year. The micro-budgeted indie Fruitvale Station has inspired (and deserved) a lot of fervent adoration, but aside from a host of "Newcomer of the Year" citations for writer/director Ryan Coogler and a fine showing among nominees for independent cinema's Spirit Awards, the film's otherwise complete absence on the circuit suggests it might be deemed too small for big recognition. (Don't underestimate this one, though; Fruitvale Station could also be this year's Beasts of the Southern Wild.)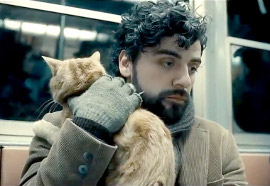 One title that hasn't been ignored by Oscar precursors - quite the opposite, really - is Dallas Buyers Club, which scored somewhat surprising PGA and WGA nominations and a very surprising Best Ensemble nod with SAG. I dunno, though. For all of the acclaim the performances have received, I can't imagine many considering the movie itself heads and shoulders above the rest of the year's field, and its total omission among the BAFTA nominees - with even sure-fire Oscar contenders Matthew McConaughey and Jared Leto ignored - gives me serious pause. As for Blue Jasmine, Woody Allen's latest received a widely predicted WGA citation and a far less predicted PGA nomination, the latter of which might prove incredibly telling; the PGA nominees are determined by the same preferential-ballot system as the Oscars' Best Picture category, and have lately matched up with the eventual Academy Award contenders between 80 and 90 percent of the time. That the movie can also boast an all-but-inevitable Best Actress winner can't harm its chances, nor can its summertime release; since 2010, every Best Picture lineup has featured at least one title released before October. But as with Dallas Buyers Club, I don't necessarily see a large swath of voters naming Blue Jasmine the absolute finest film of the year (even though, giving up on Before Midnight's Best Picture chances, it'd definitely get my vote). And the film's lack of big-prize recognition elsewhere, even with the Spirit Awards, sinks my hopes further. It would've been a sure thing in most other years - just, probably, not this one.
So what will voters, or at least significant percentages of them, throw their remaining love toward? Nebraska feels like a pretty secure bet: a PGA, WGA, CCA, and Globe nominee by two-time Oscar winner Alexander Payne with career-best accolades for star Bruce Dern. Saving Mr. Banks, although denied a Globe nomination for best drama (perhaps because it's more comedy than drama?), is a movie that its fans absolutely adore, and that will certainly appeal to the Academy's more, shall we say, sensitive voters turned off by the likes of 12 Years and Wolf of Wall Street. And although neither opens nationally until this weekend, I'm going with Spike Jonze's Her and the Coen brothers' Inside Llewyn Davis for Best Picture slots eight and nine.
The LAFC's choice for Best Picture (in a tie with Gravity), Jonze's nontraditional romance has been a critics' darling since its New York Film Festival debut this past fall, and it's important to remember that Her - already tapped by the PGA, WGA, CCA, and Globes - is a romance. Barring the snaky passions in American Hustle and the platonic affairs in Gravity, Saving Mr. Banks, and Dallas Buyers Club, you really won't find a significant one in any other Best Picture contender. Inside Llewyn Davis, meanwhile, received CCA and Globe nods yet was also unexpectedly ignored by all four guilds, and only on extremely rare occasions (such as with 2011's The Tree of Life) does a movie go on to Best Picture notice after such a thorough dissing. But I think it'll happen for the Coens. The film just won the NSFC's Best Picture, Director(s), and Actor prizes, and it's been named 2013's best movie by publications as tony as Film Comment and the Village Voice; think of Llewyn Davis as this year's English-language answer to Amour. Plus, because this tale of a struggling beat-generation singer/songwriter employs so many previously recorded tracks on its soundtrack, Best Picture is the only category in which members of the Academy's music branch can vote for it. Which other title would T Bone Burnett, Eric Clapton, and The Edge opt for?
Best Director
Ethan Coen, Joel Coen (Inside Llewyn Davis)
Alfonso Cuarón (Gravity)
Spike Jonze (Her)
Steve McQueen (12 Years a Slave)
David O. Russell (American Hustle)
Seriously, after last year, who the hell knows? The NYFC-cited McQueen and LAFC champ Cuarón should handily become first-time nominees for Best Director, and American Hustle's nearly assured strength with the other Academy branches should handily net Russell his third directing nomination in four years. Should. But as was proved on Oscar-nomination morning last January - when Argo's heavily touted favorite (and eventual DGA victor) Ben Affleck was overlooked alongside Zero Dark Thirty's Kathryn Bigelow and Les Misérables' Tom Hooper - the Oscars' routinely eclectic Best Director category has become the one in which utter shockers are becoming no shocks at all.
So following last year's two-for-five match-up between the DGA nominees and contenders in the Oscar race, I'm predicting a slightly more in-sync three-for-five this year. And I'm really only going with Jonze and the Coens over Captain Phillips' CCA-, BAFTA-, and Globe-nominated Paul Greengrass and The Wolf of Wall Street's CCA- and BAFTA-cited Martin Scorsese - both of them also DGA nominees - because (a) Spike and Ethan and Joel are the sorts of commercial-art-film auteurs that voters frequently recognize in this category (and, specifically regarding Jonze and the Coens, have recognized in this category), and (b) after last year, total agreement between the two sets of directing accolades seems almost out of the question. There are additional helmers to be on the lookout for, though: Nebraska's Payne (a Globe nominee this year, and twice nominated for Best Director), Blue Jasmine's Allen (four of whose seven previous Best Director nods came for films not up for Best Picture), Fruitvale Station's Coogler (remember last year's Benh Zeitlin?), and, as long as voters don't have to spell his name themselves, Blue Is the Warmest Color's Abdellatif Kechiche. (Academy members do lo-o-ove their foreign directors in this category. Remember last year's Michael Haneke?)
Best Actress
Cate Blanchett (Blue Jasmine)
Sandra Bullock (Gravity)
Judi Dench (Philomena)
Meryl Streep (August: Osage County)
Emma Thompson (Saving Mr. Banks)
This rather staggering lineup of previous Academy Award winners has, in the Oscar blogosphere, been widely predicted for months and months - even before several of the performers' films even publicly screened. Consequently, I'm kind of aching for a surprise in this category. Before Midnight's Globe-cited Julie Delpy would be the happiest one for me, but I'd also gladly take fellow Globe nominee Julia Louis-Dreyfus for Enough Said, or CCA nominee Brie Larson for Short Term 12 (haven't seen the film yet but love her), or even, just for the outside-the-box thinking of the choice, Blue Is the Warmest Color's 20-year-old Adèle Exarchopoulos, who won the LAFC Best Actress prize in a tie with Blanchett.
But so help me, I just don't see it happening. With the possible exception of American Hustle's Globe and BAFTA nominee Amy Adams, support for the Oscar-lauded quintet's competition - including Globe nominees, and longshots, Kate Winslet for Labor Day and Greta Gerwig for Frances Ha - appears too all-over-the-map to rest on any particular performer. And while consensus and a lot of critical displeasure with August: Osage County seem to indicate that Streep is the one most likely to fall out of favor, let's get real: This is 17-time nominee, three-time winner Meryl Streep we're talking about. Meryl Streep! The one who got cited for Music of the Heart, for Pete's sake! Barring a huge surge within a rival's Oscar-voting fan base, then, expect the widely expected (and SAG-, CCA-, and Globe-certified) Streep, Bullock, Dench, and Thompson to again become newly minted Oscar nominees. And expect them all to smile widely and clap graciously when they watch LAFC, NYFC, and NSFC winner Blanchett ascend to the podium.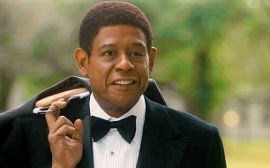 Best Actor
Bruce Dern (Nebraska)
Chiwetel Ejiofor (12 Years a Slave)
Tom Hanks (Captain Phillips)
Matthew McConaughey (Dallas Buyers Club)
Forest Whitaker (Lee Daniels' The Butler)
There is such a ridiculous amount of talent in contention for the Best Actor Oscar this year - I'd suggest that at least 14 performers could make completely viable nominees - that I feel both lazy and deathly unimaginative for predicting, as I did with Best Actress, the exact same lineup cited by SAG. But Ejiofor is a given. McConaughey, especially in light of the remarkable career turn he's made over the past two years, also feels like a done deal. There's a ton of love out there for 77-year-old industry veteran Dern, last nominated for 1978's Coming Home, and this year's LAFC and Cannes Film Festival Best Actor winner. (Expect him to nab the Globe for Best Actor - Comedy or Musical, too.) And Hanks, who will have an uphill climb getting his supporting work as Saving Mr. Banks' Walt Disney recognized, should have no problem making the cut here - unless voters, for some bizarre reason, opted not to stick around for Captain Phillips' last 10 minutes. The only one I'm having a problem wholly rallying behind is Whitaker, whose SAG nod is his only precursor nod; the actor's performance has been ignored by the Globes, the CCAs, and BAFTA. Yet I think degree of difficulty (aging 50-plus years on-screen), appreciation for helping shepherd Fruitvale Station (he's one of the film's two producers), and the enormous respect engendered by this previous Best Actor winner gets Whitaker in - even if, as appears to be the case, the movie he stars in isn't necessarily considered a 2013 highlight.
If not Whitaker, or one or more of the other SAG nominees, then who? Throw a rock in Hollywood and you'll hit a possibility. Chief among them probably has to be All Is Lost's Robert Redford, another 77-year-old hero of Old Hollywood who won the NYFC prize and picked up CCA and Globe nods for his literal one-man show. The film itself, though, hasn't made much of a dent either in the precursor stages or with audiences, so 1981's Best Director may have to wait a bit longer - if that day ever comes - for his acting Oscar. A bunch of Globe nominees are also in the mix: American Hustle's Christian Bale (also a CCA and BAFTA nominee), The Wolf of Wall Street's BAFTA-nominated Leonardo DiCaprio, Inside Llewyn Davis' Oscar Isaac (the NSFC Best Actor victor), Her's Joaquin Phoenix, and Mandela: Long Walk to Freedom's Idris Elba. Plus, a bunch of Oscar-morning shockers waiting to happen: Fruitvale Station's Michael B. Jordan, Before Midnight's Ethan Hawke, Prisoners' Hugh Jackman, Christian Bale again, this time for Out of the Furnace ... . Stop me, please, when I get to your name.
Best Supporting Actress
Sally Hawkins (Blue Jasmine)
Jennifer Lawrence (American Hustle)
Lupita Nyong'o (12 Years a Slave)
Julia Roberts (August: Osage County)
June Squibb (Nebraska
This category also seems to feature no end of potential choices, considering that the hopefuls would have to include 12 Years a Slave's Sarah Paulson and Alfre Woodard, Fruitvale Station's Melonie Diaz (a Spirit Award nominee) and Octavia Spencer, Mandela: Long Walk to Freedom's Naomie Harris, Dallas Buyers Club's Jennifer Garner (don't laugh ... she is in that SAG ensemble, after all ...), Blue Is the Warmest Color's Léa Seydoux, and the 59 possibilities from August: Osage County. (Kidding. There are really only a half-dozen of them - one of whom is the great Margo Martindale - but it is a big cast.) And while I think Oscar voters are still a long way from recognizing performances they can't see, the voice-over work by Scarlett Johansson can't be completely discounted, as the Tony Award winner did receive a CCA citation for her efforts as Her's "her." Yet in the end, I think this year's Best Supporting Actress race comes down to six names, and I'm going a little bit crazy trying to determine which one to omit.
Let's go ahead and call CCA, SAG, Globe, and BAFTA nominees Lawrence (winner of the NYFC and NSFC citations) and Nyong'o (the LAFC choice) sure things. And while I was initially leery about including Roberts here, considering that her role is actually a lead (or, at least, was a lead before the film version snipped an hour of material from August's stage version), she also received that quartet of precursor recognition - even from BAFTA, which managed to bypass Meryl Streep. (Meryl Streep!) BAFTA's, by the way, is the only supporting-actress race that the 84-year-old Squibb hasn't found herself in thus far, so an Oscar nod looks promising. And while I may, but hopefully won't, rue the decision, for slot five I'm going with Globe and BAFTA nominee Hawkins, the empathetic heart of Blue Jasmine, and the one performer this year that I'm personally rooting for the hardest. (Hawkins was unjustly denied a Best Actress Oscar nod for her Globe-winning turn in 2008's Happy-Go-Lucky; two Academy dissings in five years would just break my heart.) So why will I perhaps rue this perfectly legitimate-looking lineup? Because the option I've chosen to leave out is Lee Daniels' The Butler's CCA, SAG, and BAFTA nominee Oprah Winfrey. (Oprah Winfrey!) This could easily wind up the stupidest decision I make regarding this year's race, but the Globes made the same one, so at least I'll have company. And Oprah can keep company with the honorary Oscar she received just last year.
Best Supporting Actor
Barkhad Abdi (Captain Phillips)
Daniel Brühl (Rush)
Bradley Cooper (American Hustle)
Michael Fassbender (12 Years a Slave)
Jaret Leto (Dallas Buyers Club)
Here's another category where there appear to be six solid contenders for five spots, given that between the CCA, SAG, Globe, and BAFTA nominees, only seven different names appear on the ballots, and one of them - Behind the Candelabra's BAFTA-lauded Matt Damon - isn't eligible for the Oscar. (Steven Soderbergh's Liberace bio-pic, which premiered nationally on HBO, was released theatrically in England.) Abdi, Brühl, and Fassbender all went four-for-four with the precursors, so theoretically, they're in safe standing. (And is anyone else psyched that once-unknown Inglorious Basterds scene-stealers Brühl and Fassbender might become Oscar nominees now?) LAFC- and NYFC-winner Leto, as mentioned more than 2,000 words ago - thanks for sticking with me! - missed out with BAFTA, but scored nods in the other three supporting-actor races, and currently has more than 20 additional film-critic prizes to his name; he's good to go. Beyond his shared Best Ensemble mention, Globe, CCA, and BAFTA nominee Cooper didn't make the lineup with SAG, but he's a big star in a big hit and seems poised, after last year's Silver Linings Playbook, to score his second Oscar nomination - and for another David O. Russell movie, no less - in a row. (I also think he's the category's eventual winner, but we'll table that conversation until he actually gets nominated.) That leaves, as the potential odd man out, Enough Said's SAG and CCA nominee James Gandolfini. Despite his terrific portrayal and the enormously fond feelings voters likely have for the late actor, the movie's lightness of tone, when viewed against so much formidable competition, might prevent Gandolfini from landing a rare posthumous nod from the Academy.
But those are the solid contenders. What about the not-so-solid ones? Just about every Oscar race, after all, has found at least one performer with no CCA, SAG, or Globe mentions sneaking his or her way onto the ballot. (Over the past five years alone, these lucky recipients of Oscar's love have included Jacki Weaver, Gary Oldman, Max von Sydow, Javier Bardem, Maggie Gyllenhaal, and Michael Shannon.) Currently, I'm not predicting a left-field arrival to appear this year, but given the talent waiting in the wings, that premonition could be a blunder of dissing-Oprah-sized proportions. So if a completely out-of-the-blue name does get announced on January 16, expect it to come in this category - most likely at the expense of Rush's Brühl, who is definitely a co-lead lead masquerading as a supporting actor. And expect it to be The Wolf of Wall Street's Jonah Hill or Matthew McConaughey, Inside Llewyn Davis' John Goodman, Nebraska's Will Forte, or American Hustle's Jeremy Renner. Or maybe, if voters are feeling sentimental, Tom Hanks for Saving Mr. Banks. Or maybe, if voters are feeling adventurous, NSFC and LAFC victor (in a tie with Leto) James Franco for Spring Breakers. Or maybe Blue Jasmine's Bobby Cannavale. Fingers crossed on that last one.
Best Original Screenplay
American Hustle, David O. Russell, Eric Warren Singer
Blue Jasmine, Woody Allen
Her, Spike Jonze
Inside Llewyn Davis, Ethan Coen, Joel Coen
Nebraska, Bob Nelson
All of the above, including American Hustle's NYFC-winning authors, were WGA-nominated except for the Coen brothers, whose slot was instead taken by Dallas Buyers Club screenwriters Craig Borten and Melissa Wallack. Those scribes are still perfectly legitimate contenders for the Oscar - as are, in another embarrassment of 2013 riches, Fruitvale Station's Ryan Coogler, Enough Said's Nicole Holofcener, Mud's Jeff Nichols, Prisoners' Aaron Guzikowski, and Gravity's father-and-son team of Alfonso and Jonás Cuarón. But Inside Llewyn Davis might just be too excellent to resist here. Or so I've heard. I'll know for sure when I see the movie tomorrow. (That wheezing sound you hear is me breathless with anticipation.)
Best Adapted Screenplay
12 Years a Slave, John Ridley
Before Midnight, Julie Delpy, Ethan Hawke, Richard Linklater
Blue Is the Warmest Color, Abdellatif Kechiche, Ghalia Lacroix
Captain Phillips, Billy Ray
The Wolf of Wall Street, Terence Winter
Ray, Winter, and the LAFC- and NSFC-winning team from Before Midnight are all WGA nominees. Due to an eligibility issue, 12 Years' Ridley isn't, but that doesn't matter; the film is still the one to beat for the screenplay Oscar (and plenty of other Oscars). And in lieu of either August: Osage County's Tracy Letts or Lone Survivor's Peter Berg - whose names complete the WGA lineup - or Philomena possibilities Steve Coogan and Jeff Pope, I'm going with perhaps Blue's best chances for Oscar recognition this year. The screenplay categories, after all, are where foreign-language films most frequently get their Academy acknowledgment. Outside of, you know, Best Foreign-Language Film ... .
Best Animated Feature
The Croods
Ernest & Celestine
Frozen
O Apostólo
The Wind Rises
Sure, there's also Despicable Me 2 and Monsters University to consider, but just look at that mouse and bear! Aw-w-w-w! (Remember, too, that this is a category in which five nominees are allowed, but not mandatory; in this universally admitted weak year for animated releases, I wouldn't be surprised if only three or four titles actually made the lineup.)
Best Original Song
"Let It Go," Frozen
"The Moon Song," Her
"My Lord Sunshine (Sunrise)," 12 Years a Slave
"So You Know What It's Like," Short Term 12
"Young & Beautiful," The Great Gatsby
I've heard them all and actually like them all, and have decided not to go with some nutty choice that no one was previously aware of from some film no one was previously aware of. Why bother, when on January 16, the music branch will inevitably do it for me?
As for the other categories ...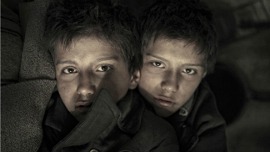 Best Foreign-Language Film
The Broken Circle Breakdown (Belgium)
The Great Beauty (Italy)
The Hunt (Denmark)
The Notebook (Hungary)
Omar (Palestine)
Best Documentary Feature
20 Feet from Stardom
The Act of Killing
Blackfish
Stories We Tell
Tim's Vermeer
Best Original Score
12 Years a Slave
The Book Thief
Gravity
Philomena
Saving Mr. Banks
Best Cinematography
12 Years a Slave
Gravity
Inside Llewyn Davis
Nebraska
Prisoners
Best Film Editing
12 Years a Slave
American Hustle
Captain Phillips
Gravity
The Wolf of Wall Street
Best Production Design
12 Years a Slave
The Great Gatsby
Her
The Hobbit: The Desolation of Smaug
Inside Llewyn Davis
Best Costume Design
12 Years a Slave
American Hustle
The Great Gatsby
The Invisible Woman
Saving Mr. Banks
Best Sound Editing
12 Years a Slave
All Is Lost
Captain Phillips
Gravity
Rush
Best Sound Mixing
12 Years a Slave
Gravity
Inside Llewyn Davis
Lone Survivor
Rush
Best Visual Effects
Gravity
The Hobbit: The Desolation of Smaug
Iron Man 3
Star Trek Into Darkness
World War Z
Best Makeup & Hairstyling
American Hustle
The Great Gatsby
The Lone Ranger
Be prepared, though - the makeup/hairstyling branch's seven already-decided-upon contenders also include Hansel & Gretel: Witch Hunters and Jackass Presents: Bad Grandpa. The 2014 Oscar race could soon get weird in a big way!