As is traditional, I'm taking my annual stab at guessing this year's Oscar nominees a week before they're actually announced: at 7:30 a.m. Central (5:30 a.m. for those sleepy souls in Hollywood!) on Thursday, January 14. As isn't necessarily traditional, my guesses in nine categories are also in this week's print edition of the Reader, which meant I had to make final decisions a full day earlier than usual. Which, in turn, meant that I made seven major prediction changes mere seconds before they were in my boss' hands ... and likely would've made more if he got to the office just a few minutes later.
But I'll also, in my head, no doubt be making additional changes up until 7:29 a.m. next Thursday, so enough waffling! Let's get this fool's errand over with!
Best Picture
The Big Short
Bridge of Spies
Brooklyn
Carol
Mad Max: Fury Road
The Martian
The Revenant
Spotlight
Straight Outta Compton

Regarding Best Picture, what do we absolutely know for sure? The answer is the same as it always is at this stage in the race: nothing. But I'm nearly certain of one thing: This year, the field of top contenders could have easily been raised from up-to-10 to up-to-20 ... and even then people would be pissed about a favorite that got the short end of the stick.
I'm hardly the first to note that 2015 was an overall exceptional year for movies, and the evidence is all over the precursor landscape. Let's look at five of the most reliable bellwethers for Best Picture inclusion: the American Film Institute's (AFI's) top 10; the Producers Guild of America's (PGA's) top 10; the five films contending for the Screen Actors Guild's (SAG's) Best Ensemble citation; and the ACE Eddies, which recognize film editing, and Golden Globe Awards (both of which feature five nods for dramas and five for comedies or comedies-slash-musicals). This year, among that list of 45 nominees, there are 21 individual films competing. Granted, those comedy slots mean that the cited films include Ant-Man and Me & Earl & the Dying Girl, but still ... .
Meanwhile, here's a sampling of movies that have won major critics' prizes without landing among them: the Hungarian Holocaust thriller and Cannes Film Festival sensation Son of Saul; the lauded marital exploration 45 Years; Olivier Assayas' Juliette Binoche/Kristen Stewart power struggle Clouds of Sils Maria; Charlie Kaufman's stop-motion-animated Anomalisa; Danny Boyle's and Aaron Sorkin's unconventional bio-pic Steve Jobs; the housing-crisis drama 99 Homes; and Creed. [God bless the National Society of Film Critics (NSFC) for giving deserving props to lead Michael B. Jordan.] And if you want even more viable options, there's The Hateful Eight, The Danish Girl, Youth, Black Mass, Love & Mercy, Chi-raq, The End of the Tour, Grandma, Everest, Mr. Holmes ... .
But the Best Picture cap remains at 10, and number-crunchers far smarter than I have repeatedly pointed out that a roster of 10 is, statistically speaking, very, very improbable. All we mere mortals really need to understand is that for a movie to make it into the Best Picture lineup, it needs 5 percent of a ballot's number-one rankings, as voters are asked to position their top-five favorites in order of preference. So which hopefuls this year get 5 percent or more?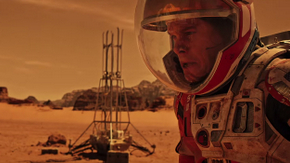 Somewhat unexpectedly, The Big Short absolutely does, as it was the only film acknowledged by each of the aforementioned AFI/PGA/SAG/ACE/Globe precursors. So does what I'd say is its chief Best Picture rival, which is – amazingly and thrillingly – Mad Max: Fury Road; the film missed out on a SAG-ensemble nod, but that was hardly surprising. (And SAG did cite the film for its stunt team, a nomination it's sure to win.) Spotlight, the months-long favorite among Oscar pundits, is a completely secure choice. But its lack of an ACE nod means it'll have a hard time winning the big prize, and even its presumed done deal for that SAG-ensemble trophy now looks questionable in light of The Big Short's fast and furious popularity.
While I can't yet offer an opinion on The Revenant – stay tuned this weekend! – I can say that the movie's PGA/ACE/Globe recognition bodes incredibly well for this man-versus-nature-and-Tom-Hardy saga. And while it was one of those last-minute changes I mentioned in the intro, I'm now feeling at least semi-confident that The Martian will land a bunch of big nods. Much as I personally love Ridley Scott's happy sci-fi thriller, I wasn't convinced that 5 percent of Oscar voters would call it the year's best movie ... and I guess I'm still not. But nods from every group but SAG are forcing me to reconsider.
I was feeling incredibly confident about my inclusion of the lesbian romance Carol until one precursor organization after another began dismissing it. Todd Haynes' movie had a great showing at the Globes, but then SAG dismissed it (though stars Cate Blanchett and Rooney Mara did receive individual nods), and ACE dismissed it, and PGA dismissed it, and even the freaking art-directors' guild dismissed it. Now I'm sensing that this critics' favorite might be the movie year's Inside Llewyn Davis, which is hardly the worst thing to be, but a terrible thing to be in regards to Oscar noms. Still, I'm instead choosing to think of Carol as this year's The Tree of Life – the movie with little precursor recognition whose fans love it so forcefully that it'll wind up with a sufficient number of number-one votes.
Nothing will make me lessen my advocacy for Brooklyn – not even the movie's unfortunate, it's-all-about-Saorise showings with the SAG and the Globes – so I'm keeping it in; if enough voters, especially Voters of a Certain Age, see the film, I don't see how it misses. (Its PGA nod in the place of titles including Carol, Room, and Star Wars: The Force Awakens also gives me hope.) Steven Spielberg's Cold War thriller Bridge of Spies always felt, to me, like a movie that the Academy would readily and deservedly embrace. But while it, too, didn't fare well with the Globes or SAG, just like Brooklyn, the film's PGA nod now puts me more at ease.
And rounding out what I feel will be the category's nine contenders – another change I made just before the paper was sent to the printer – is Straight Outta Compton. The Academy has long been viewed as a stodgy-old-white-man monolith, and with plenty of justification. (A recent study showed that 94 percent of the Academy is white and is 76 percent male, and that voters' average age is 63. Which means they would've been teenagers during the hippie generation and should consequently be cool about things like inclusion, but whatever ... .) Yet if eyebrows were raised by the N.W.A. bio-pic's appearance among the SAG-ensemble nominees, those eyebrows lowered slightly when the movie also made the AFI's top 10, and even more when it landed on this past Monday's lineup of PGA nominees. Although I'm predicting four Compton nominations overall, I'm still a little afraid of F. Gary Gray's film receiving the backhanded compliment of Selma's 2014 tally: Best Picture and only one other citation (I'd say Sound Mixing is its best bet). But if progress is always slow in coming, it's really slow in coming for the Academy, and a hat-tip to this huge financial and critical hit would certainly be a step in the right direction for this particular organization.
So those are my nine. But in the words of my editor, when he saw the red-pen changes I'd made, "No Inside Out?" Sadly, no. I had the Pixar masterpiece included among my Best Picture predictions for what felt like forever, but it slowly dawned on me that in a film year as ripe as this one, there actually might not be 5 percent of voters willing to call Inside Out 2015's absolute finest cinematic achievement – not when the film is all but assured a win as Best Animated Feature, and will win a near-certain nod for Best Original Screenplay. (In the years in which Pixar's Up and Toy Story 3 were nominees, voters were allowed to list up to 10 preferred titles, and the studio's latest would be a sure-fire contender under those conditions. But as Academy members are now asked to rank a mere five, I think the film just misses.)
I also made a last-minute veer away from Son of Saul, which I initially had pegged not only for Best Picture, but director, writing, and lead-actor citations. I still think this is the potential title to make the collective Oscar punditry say "Wha-a-a-a?!?" on nomination morning. Yet in the years since the up-to-10 voting change, only one foreign-language title has made the cut for the big prize (if you don't count France's mostly silent Hollywood comedy The Artist, and I don't), and 2012's Amour had way more precursor recognition and far fewer high-profile critics hating on it. It's still a near shoo-in for the Best Foreign-Language Film trophy, but it can likely join a bunch of other titles that could've handily made the Best Picture lineup in less-competitive years, principally Room, Sicario, Trumbo, Ex Machina (let's hear it for that shocking PGA nod!), and The Force Awakens. Take heart, Star Wars fans. Let's all remember what happened when the Lord of the Rings trilogy finally wrapped up.
Best Directing
The Big Short, Adam McKay
Carol, Todd Haynes
Mad Max: Fury Road, George Miller
The Martian, Ridley Scott
Spotlight, Thomas McCarthy

After several decades of accidentally getting it wrong, and almost a decade of getting it wrong out of pure stubbornness, I'll finally concede that this category is, indeed, called "Best Directing" and not "Best Director," which is why the contenders are announced in alphabetical order according to title, and not the directors' surnames. It's also why – perversely, I think – the directors' names aren't attached to their films on Oscar voters' ballots. And it's also why I'm predicting, with moderate confidence, that Adam McKay's name will be among them. Many voters will no doubt want to acknowledge the directing of this movie they really like, and I'm betting a significant portion of them will be glad they don't have to ask themselves, "Wait a minute ... isn't McKay that Funny or Die guy who made the Anchorman movies?!"
I'd be even more confident about McKay's inclusion if we knew which directors were up for the Directors Guild of America Award, as the DGA boasts a pretty excellent track record for portending Oscar nominees, having roughly averaged a four-out-of-five annual match-up over its 67-year history. Those nominees won't be announced until January 12. But they're generally easier to predict than their Academy equivalents, as it's generally wise to go with whoever directed the five most likely Best Picture candidates. Using that logic, my DGA guesses this year are McKay, Scott, George Miller, Thomas McCarthy, and The Revenant's Alejandro González Iñárritu. So, employing the four-out-of-five logic, who gets left out?
Miller is totally safe. (And this is the moment when cinephiles everywhere shout, "Whoo-hoo!") No one else is. But I'm going with McKay, the David O. Rusell in a year when even Joy's David O. Russell wasn't really David O. Russell; Scott, for his career longevity and bravery in finally revealing a funny bone; and McCarthy, whose inclusion for his quiet, subtle work I'm feeling awfully shaky about. (His investigative-journalism procedural is looking more and more like a critics' – i.e., journalists' – movie and not the Oscar favorite it was long considered.) But I'm opting to ignore Iñárritu – the Birdman auteur did win three Academy Awards just last year – in favor of Haynes, whose New York Film Critics Circle (NYFCC) and NSFC recognition actually makes his chances here better than Carol's chances for a Best Picture nod, à la Bennett Miller for 2014's Foxcatcher. Yet additional options abound. So be on the lookout, especially, for Son of Saul's László Nemes (with or without his foreign-language title cracking other major races), Bridge of Spies' Steven Spielberg (everybody loves him), Creed wunderkind Ryan Coogler (if the film has unexpected support), or Straight Outta Compton's F. Gary Gray. Remember: The directors' names aren't on ballots. So voters won't have to ask themselves, "Wait a minute ... isn't Gray the guy who made Friday and that horrible Get Shorty sequel Be Cool?!"
Best Actress
Cate Blanchett, Carol
Brie Larson, Room
Rooney Mara, Carol
Charlotte Rampling, 45 Years
Saoirse Ronan, Brooklyn

Welcome to the acting categories, all four of which are crazy-making this year due to two words guaranteed to get Academy Awards handicappers' collective panties in a bunch: "category fraud." It's a hopelessly sketchy term when it comes to the Oscars, because – unlike awards bodies such as the Golden Globes or SAG – voters are allowed to place contenders in whichever lead or supporting categories they damned well please. (Despite being heavily promoted as a Supporting Actress in 2008's The Reader, and winning a bunch of precursor citations in that category, Kate Winslet found herself in the Best Actress lineup – and, of course, won.) The "fraud" comes from the "For Your Consideration" brain trusts that determine where certain performers should be placed to maximize their chances for nominations, and this year some of their decisions are downright ridiculous. No one who's seen Carol, for instance, could possibly argue that Rooney Mara is merely "supporting" Cate Blanchett; it does, after all, take two to tango. (Rooney also won Best Actress for her role at Cannes.) Similarly, even though she's supportive of her transgender husband in The Danish Girl, Alicia Vikander hardly has a supporting role; the film opens on a tight closeup of Vikander's face and closes with her getting the last line, and in between she has a narrative arc and important thematic detours that don't have anything to do with co-star Eddie Redmayne. (Not for nothing, but Vikander's painter Gerda Wagener is also the only character in the movie referred to as "this Danish girl.") Yet for whatever reason, most likely the unusual and overdue preponderance of outstanding female leads in 2015, Oscar strategists determined that both Mara and Vikander are supporting contenders, not leading ones – classifications that both SAG and the increasingly meaningless Critics Choice Awards (CCA) adhered to by nominating both in their Supporting Actress categories.
But let's hear it for the Golden Globes (for once!), because that group wasn't playin' that. Before its voting period commenced, the Hollywood Foreign Press Association announced that it was rejecting studio claims that Mara and Vikander were supporting, and chose to consider them instead solely for Best Actress – Drama nominations ... which, it turns out, both of them received (along with sure-fire Oscar nominees Blanchett, Brie Larson, and Saoirse Ronan). The Globes body has made a bunch of terrible decisions in the past, but this was one of its best ever, and I'm feeling relatively secure that Oscar voters will feel the same and give Mara the Best Actress nod she deserves. I'm not, however, thinking that Vikander pulls off the same feat. Part of my rationale comes from one of her competitors being Charlotte Rampling for 45 Years, a legitimately legendary screen star who's already won Best Actress from the Los Angeles Film Critics (LAFC) and NSFC. But the bigger hurdle might be that damned "category fraud" issue and, ironically, Vikander herself. Not only might some of her Danish Girl votes go for Best Actress and some for Best Supporting Actress, but she's also competing against herself for that latter citation. (More on this – it should go without saying – below.) I'm feeling unexpectedly comfortable about the five Best Actress nominees I've predicted. But as mentioned, this was a happily overripe year for female leads, and several others could sneak their way into a nod, including Globe nominees Jennifer Lawrence for Joy and Lily Tomlin for Grandma, and SAG nominees Helen Mirren for Woman in Gold and Sarah Silverman for I Smile Back. And if not them, maybe Charlize Theron for her Imperator Furiosa in Mad Max: Fury Road. Hey – I ain't gonna cross her.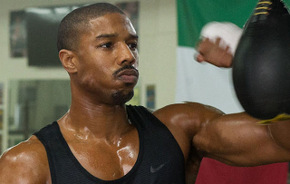 Best Actor
Steve Carell, The Big Short
Bryan Cranston, Trumbo
Leonardo DiCaprio, The Revenant
Michael Fassbender, Steve Jobs
Michael B. Jordan, Creed

"Category fraud – it's not just for the ladies anymore!" That's my dumb-ass tagline for what's going on in the acting races this year. Because while the Mara/Vikander situation has received the lion's share of unhappy press, the problem is more than doubled when it comes to the male contenders, a full five of whom could be considered for either Actor or Supporting Actor recognition. The End of the Tour's Jason Segel, being "For Your Consideration"-ed for Supporting Actor, got a Lead Actor nod from the Independent Spirit Awards ... which is probably, unfortunately, where his Oscar train ends. (Were I a voter, he'd be positioned as my number-one choice.) 45 Years' two-time Oscar nominee Tom Courtenay – who shared Best Lead laurels with Charlotte Rampling at 2015's Berlin Film Festival – is, like Alicia Vikander in The Danish Girl, reportedly the more supportive of his pair, and could easily have his votes split between the two categories. Paul Dano, for his role as the Beach Boys' Brian Wilson, received a deserved Best Supporting Actor nod from the Golden Globes, and has a half-dozen even more deserved Best Actor awards from the numerous national critic bodies in existence. Room's nine-year-old Jacob Tremblay received supporting recognition from SAG, but it's hard to argue that he's not the film's male lead considering he's usually a major, and always at least a peripheral, presence in, you know ... every single scene in the movie. And Spotlight's Michael Keaton, who was at the top of most pundits' predictions for Best Supporting Actor before the December precursors weighed in, is nowhere to be found among recipients for Golden Globe, SAG, and CCA recognition. But he did win one hugely indicative honor from the NYFCC – which named him Best Actor.
That particular citation, I thought, seemed to say more about the lack of compelling bona fide leads than about Keaton's particular greatness. (Although he's certainly great in the film, this is one case where I feel the "supporting" determination is warranted, as Spotlight is nothing if not an ensemble movie.) But are any of the men who've received significant precursor momentum at all exciting choices? I'm thinking of the Globe/SAG/CCA-cited Leonardo DiCaprio for The Revenant, Michael Fassbender for Steve Jobs, Eddie Redmayne for The Danish Girl, and Bryan Cranston for Trumbo, plus Globe nominees Matt Damon (The Martian) and Will Smith (Concussion), and SAG's Johnny Depp (Black Mass). Are any of them prospective winners that would make Oscar voters smile and say, "Yeah, we got that one right"? Maybe DiCaprio will be that guy; if you trust the fawning bloggers, he may as well buy a polishing kit for his inevitable statuette. But while I won't be seeing the movie 'til Friday, I'm not buying his "done deal" victory quite yet. Oscar has a habit of ignoring portrayals that scream "Look at all the hard work I'm doing!", and so far, DiCaprio's hard work – So much cold! So much raw meat! – is all I'm gleaning from the previews and critical discussion of his performance. Yet I'm not quite brave enough to predict that DiCaprio will be slighted (although a niggling voice in my head says it could happen, which would make those who anonymously post comments on Oscar blogs go absolutely ballistic). I'm reasonably certain that Cranston and LAFC victor Fassbender will make the cut. For slot four, I'm going with Steve Carell – a Globe nominee, a previous Oscar nominee, an incredibly well-liked and admired Hollywood presence, and the star of a movie that's peaking at just the right time for voters. And while, for slot five, I initially predicted the significant underdog Géza Röhrig for Son of Saul – the LAFC's Best Actor runner-up who's poised to potentially be the "Who?!" nominee for the 2015 film year – I'm instead going with Michael B. Jordan for his sensational Adonis Johnson. I even think that Jordan could come from behind to win the whole damned thing. Hey – I ain't gonna cross him.
Best Supporting Actress
Joan Allen, Room
Rachel McAdams, Spotlight
Helen Mirren, Trumbo
Alicia Vikander, Ex Machina
Kate Winslet, Steve Jobs

Kate Winslet will be nominated for Steve Jobs. In a perfect world, that's where I drop the mic and leave the stage, because that's the only prediction in this category I feel 100-percent confident about. (In this obscenely convoluted year of category placement, I'm moderately surprised that Universal didn't choose to campaign Winslet as Best Actress instead.) So let's narrow this down. Helen Mirren received the trifecta of Globe/SAG/CCA nominations, which isn't a guarantee of an Oscar nod, but is easily the next best thing. (She'll likely also receive residual votes for her SAG-cited lead-actress turn in Woman in Gold – a portrayal, by the way, that would be totally deserving of Oscar recognition.) Personally, if I were forced to rank them, Rachel McAdams wouldn't land in the top half-dozen of my favorite Spotlight performers. But she did get a SAG nod ... with, I should add, Mara's and Vikander's leading roles unfairly taking up slots that should've more fairly gone to others. And there is some precedent for McAdams' inclusion. Principally L.A. Confidential's Kim Basinger, who was also the only Oscar-nominated performer in an otherwise all-male, universally adored ensemble. She also won the award, which should be making the McAdams team both hopeful and covetous.
Vikander, I think, will be nominated here, but not for The Danish Girl. Rather, she'll get the nod for her possibly sentient robot in Ex Machina, a role for which she already won the LAFC Supporting Actress award, an additional 11 national critic prizes to date, and a Golden Globe nomination. (The Globes will be handed out this Sunday, January 10, and if Vikander's Ex Machina performance wins, as I predict it will, watch out; no Globe victor in this category has missed out on an Oscar nod since 1976.) And with the other hopefuls including Globe-nominated Jennifer Jason Leigh for The Hateful Eight (a performance likely too divisive for Academy recognition), NYFCC and NSFC winner Kristen Stewart for Clouds of Sils Maria (a low-grossing springtime release that many voters will eventually kick themselves for not bothering to see), Jane Fonda for Youth (a five-minute role, and one that requires sitting through 90 turgid minutes to get to), and Elizabeth Banks for Love & Mercy (who really ought to be this category's front-runner), I'm predicting nominee five to be Joan Allen for Room. She's had no precursor recognition whatsoever. But if Oscar voters don't respond to the three-time nominee's clear-headed handling of Brie Larson's vitriol, or Allen's heart-wrenching expression when her grandson first tells her, "I love you," they don't deserve to be Oscar voters.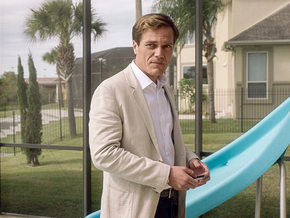 Best Supporting Actor
Christian Bale, The Big Short
Idris Elba, Beasts of No Nation
Mark Rylance, Bridge of Spies
Michael Shannon, 99 Homes
Sylvester Stallone, Creed

Is it just me, or is this the category that most frequently causes Academy members, en masse, to throw up their hands and say "Whatever," and just go with the choices the precursors told them to? I'm thinking especially of last year's and 2009's Supporting Actor rosters, both of which were exact replicas of their Globe/SAG lineups, and 2011's, with that still-maddening inclusion of My Week with Marilyn's coasting Kenneth Branagh. Consequently, I'm going with names that voters have already heard announced at least twice already: Globe/SAG/CCA nominees Mark Rylance and Michael Shannon (though I still don't consider the latter a given considering his indie's box office and level of recognition), Globe/SAG nominees Idris Elba and Christian Bale (the latter cited as Lead Actor at the Globes), and SAG/CCA nominee Sylvester Stallone (who I think will eventually win ... if he's even nominated.) But oh, how much more interesting things would be if voters threw us a curve ball – the kind that Jonah Hill's nod for The Wolf of Wall Street was, or that Shannon's was when his 10-minutes-at-best turn in Revolutionary Road was acknowledged. And this year, unlike last, there are loads of potential curve balls.
Chief among them would have to be Tom Hardy for The Revenant. As mentioned, I haven't seen the film yet. But beyond Hardy deserving Oscar recognition under almost any circumstances, I was reminded recently that DiCaprio's male co-stars have an almost ridiculously impressive track record for being nominated, even when DiCaprio himself isn't: Catch Me If You Can's Christopher Walken, The Aviator's Alan Alda, Blood Diamond's Djimon Hounsou, The Departed's Mark Wahlberg, the aforementioned Hill and Shannon. (Granted, Hardy did receive a CCA nod, but that group prides itself on nothing if not its Oscar-guessing abilities, so the "honor" is pretty much worthless.) Beyond Hardy, though, there's every single male member of the Spotlight ensemble, among them Keaton, Mark Ruffalo (acknowledged by the CCA), Liev Schreiber, Brian d'Arcy James, and my personal fave Stanley Tucci. There are those potential "category fraud"-ers aside from Keaton: Dano, Tremblay, Courtenay, and Segel. Plus, there are those who've thus far won an award or two from national critic organizations: Sicario's Benicio Del Toro, Suffragette's Brendan Gleeson, Ex Machina's Oscar Isaac, Straight Outta Compton's Jason Mitchell ... . Even Tom Noonan, who "merely" provided the voices for a couple dozen characters in Anamolisa. Where were all these guys last year, when Robert Duvall was breezing into an easy nomination for The god-awful Judge?!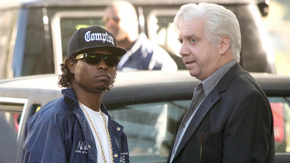 Best Original Screenplay
Bridge of Spies, Matt Charman, Ethan Coen, Joel Coen
The Hateful Eight, Quentin Tarantino
Inside Out, Josh Cooley, Ronnie Del Carmen, Pete Docter, Meg LeFauve
Spotlight, Thomas McCarthy, Josh Singer
Straight Outta Compton, Andrea Berloff, Jonathan Herman, S. Leigh Savidge, Alan Wenkus

Best Adapted Screenplay
Anomalisa, Charlie Kaufman
The Big Short, Adam McKay, Charles Randolph
Brooklyn, Nick Hornby
Carol, Phyllis Nagy
The Martian, Drew Goddard

Among the Original Screenplay contenders, the name it's paining me to leave out is Amy Schumer's for Trainwreck. Not because I think her screenplay is so great – it feels, to me, like a wonderful hint of the even-more-wonderful film scripts Schumer will write in the future – but because I can see this branch really wanting to reward comedy's current "It" sensation, especially considering last year's total neglect of any script, original or adapted, with a woman writer's name attached. (Sorry, Meg LaFauve and Andrea Berloff, but your inclusion among Inside Out's and Compton's quartets of authors does not immediately rectify that injustice.) But while I can imagine any, or even all, of the Bridge of Spies/Hateful Eight/Straight Outta Compton trio not making the cut (with the Inside Out and Spotlight scripts duking it out for the win), I think the writers will collectively wait on Schumer this time. Possibly because they're instead choosing to nominate Son of Saul, Ex Machina, or Sicario. But more possibly because they're waiting for Schumer to deliver her inevitable, hopefully joyously filthy rendition of Annie Hall.
As for the Adapted lineup, there's obviously a huge elephant in the room I'm choosing to ignore, and it goes by the name Aaron Sorkin. But while I love the Steve Jobs script to no end, I also readily concede that people who may have had it up to here with Sorkin won't feel the same. He did, after all, turn the life of perhaps the world's most preeminent computer visionary into an easily digestible, three-act morality play that fits conveniently into his wheelhouse and that – harsh language aside – would've fit snugly into the NBC primetime lineup circa 2002. For many writers in the Academy's branch, the movie may be too clever and facile by half – and, of course, Sorkin already has an Oscar in this category for The Social Network, so there's probably no pressing need to reward him for this one.
Beyond that, I don't know which of my predicted titles I'd leave off in Steve Jobs' place, even though The Big Short is the only one I'm 100-percent confident about. But with spoilers waiting in the wings in the forms of 45 Years, Beasts of No Nation, and Trumbo (if probably not Best Picture contenders Mad Max: Fury Road or The Revenant), I'm going with Anomalisa because it's Charlie Kaufman, and the movie has been winning raves up its animated ass. I'm going with Brooklyn because after his excellent script for 2014's Wild didn't make the cut, voters can't shun Nick Hornby again, can they? (Answer: Of course they can.) I'm going with Drew Goddard's The Martian because smart, funny, literate, challenging sci-fi flicks are ridiculously rare. And I'm going with Carol because Phyllis Nagy's screenplay is just so damned beautiful. I'm not, however, going with Room, even though the script has won numerous raves, the choice seems like a shoo-in, and screenwriter Emma Donoghue earns bonus points for adapting her own novel for the screen. Just ask Gone Girl author Gillian Flynn how well all that worked out for her last year.
Best Animated Feature
Anomalisa
The Good Dinosaur
Inside Out
The Prophet
Shaun the Sheep Movie

Certainly, The Peanuts Movie or the mega-hit Minions could sneak in here. But with the sole exception of 2012, every year that has found five animated films eligible for this award has featured at least one foreign-language title among them, and we know that 2015 boasted enough options for there to be a full lineup of five. So The Prophet is likely in. Other foreign titles could be, too, if The Good Dinosaur and Shaun the Sheep Movie prove too bland for branch members' tastes. Not that lack-of-bland has ever stopped them before ... . (In case that was too subtle, I am still pissed about last year's dissing of The Lego Movie.)
Best Original Song
"Cold One," Ricki & the Flash
"Mean Ol' Moon," Ted 2
"See You Again," Furious 7
"Simple Song #3," Youth
"So Long," Concussion

Yes, Ricki & the Flash and Ted 2 may soon boast more individual nominations than Chi-raq, Clouds of Sils Maria, The End of the Tour, and Mr. Holmes combined. Will someone please explain why this is still an Oscar category?
As for the rest ...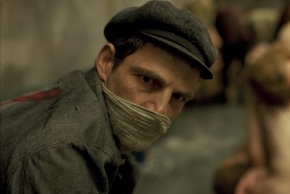 Best Foreign-Language Film
The Brand New Testament, Belgium
The Fencer, Finland
Labyrinth of Lies, Germany
Mustang, France
Son of Saul, Hungary
Best Documentary Feature
Amy
Best of Enemies
Cartel Land
Going Clear: Scientology & the Prison of Belief
The Look of Silence
Best Original Score
Carol
The Danish Girl
The Hateful Eight
Inside Out
Star Wars: The Force Awakens
Best Cinematography
Bridge of Spies
Carol
Mad Max: Fury Road
The Revenant
Sicario
Best Film Editing
The Big Short
Mad Max: Fury Road
The Martian
The Revenant
Sicario
Best Production Design
Bridge of Spies
Brooklyn
Cinderella
Crimson Peak
Mad Max: Fury Road
Best Costume Design
Brooklyn
Carol
Cinderella
The Danish Girl
Mad Max: Fury Road
Best Sound Editing
Mad Max: Fury Road
The Martian
The Revenant
Star Wars: The Force Awakens
Straight Outta Compton
Best Sound Mixing
Love & Mercy
Mad Max: Fury Road
The Revenant
Star Wars: The Force Awakens
Straight Outta Compton
Best Visual Effects
Jurassic World
Mad Max; Fury Road
The Martian
The Revenant
Star Wars: The Force Awakens
Best Makeup & Hairstyling
Black Mass
Mad Max: Fury Road
The Revenant