DAVENPORT, IOWA (January 8, 2020) — 
Oberammergau Travelogue, Sunday, January 12 @ 2PM — Free Admission
Join us on Sunday, January 12, at 2PM for a travelogue presented by Linda Meadors of Blue Horizon Travel. Linda will share information about the upcoming trip to Bavaria in July of 2020.
Absolutely the best of southern Germany, including the medieval villages of Heidelberg and Rothenburg; King Ludwig's castles; Alpine Garmish Partenkirchen; and two nights in quaint Oberammergau with premium seating for the Passion Play — held once every decade. Your farewell experience includes a visit to festive Munich with landmark sightseeing and dinner, drinks, and entertainment at a beer hall. Breakfast daily plus six dinners. The deadline for registration is January 31, 2020.
Admission to this informational travelogue is free!
Kaffeeklatsch, Sunday, January 12 @ 3PM, Following the Oberammergau Travelogue
Join us on the second Sunday of each month for this informal gathering where coffee and sweets will be served.
Enjoy a coffee, some sweets, good company, and conversation! All treats are provided by Suzanne's Swiss Bakery.
At this month's Kaffeeklatsch we will enjoy Früchte Streusel Kuchen (Fruit Streusel Cake).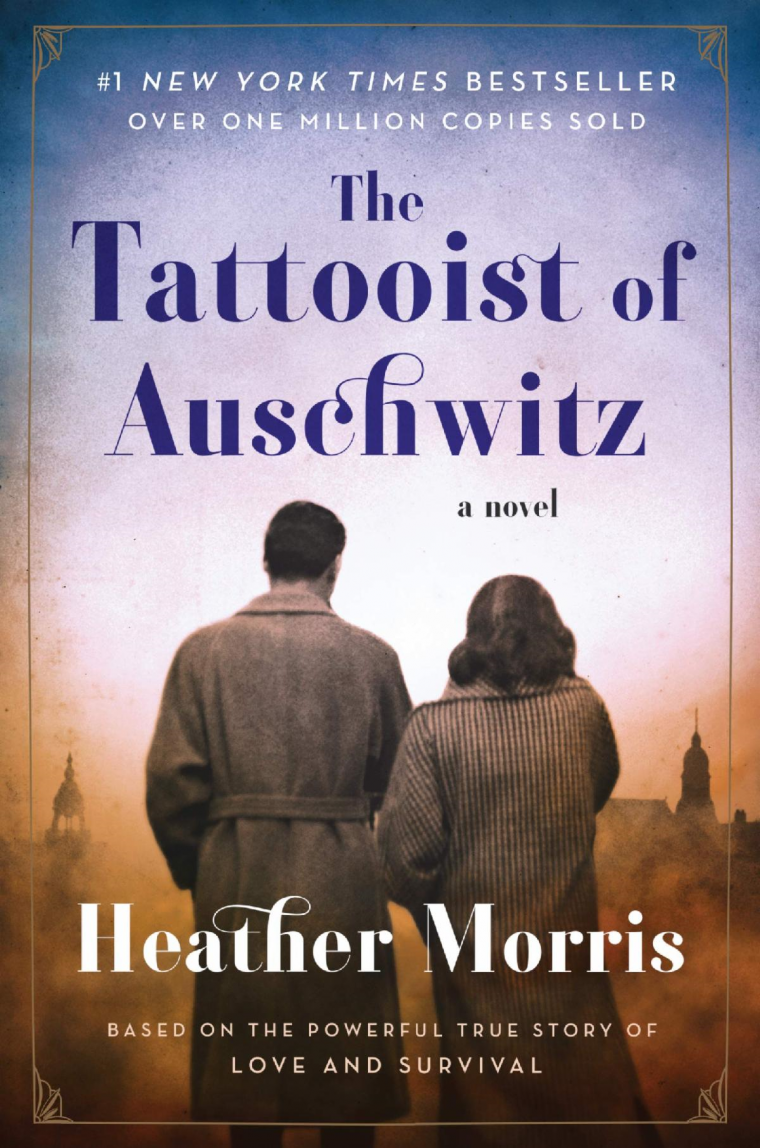 GAHC Book Discussion Group: The Tattooist of Auschwitz by Heather Morris, Tuesday, January 14 @ 7PM, Bettendorf Public Library — Discussion led by Nick Pitz
Join the GAHC Book Discussion group on Tuesday, January 14, at 7PM for the third of their 2019-2020 book discussions.
On January 14, the group will discuss The Tattooist of Auschwitz by Heather Morris. The discussion will be led by Nick Pitz.
In April 1942, Lale Sokolov, a Slovakian Jew, is forcibly transported to the concentration camps at Auschwitz-Birkenau. When his captors discover that he speaks several languages, he is put to work as a Tätowierer (the German word for tattooist), tasked with permanently marking his fellow prisoners.
Imprisoned for over two-and-a-half years, Lale witnesses horrific atrocities and barbarism — but also incredible acts of bravery and compassion. Risking his own life, he uses his privileged position to exchange jewels and money from murdered Jews for food to keep his fellow prisoners alive.
One day in July 1942, Lale, prisoner 32407, comforts a trembling young woman waiting in line to have the number 34902 tattooed onto her arm. Her name is Gita, and in that first encounter, Lale vows to somehow survive the camp and marry her.
A vivid, harrowing, and ultimately hopeful re-creation of Lale Sokolov's experiences as the man who tattooed the arms of thousands of prisoners with what would become one of the most potent symbols of the Holocaust, The Tattooist of Auschwitz is also a testament to the endurance of love and humanity under the darkest possible conditions.
The next meeting will be on Tuesday, March 10, and will discuss Ambitious Brew: The Story of American Beer by Maureen Ogle.
"1989, Revolutions, and the Fall of the Iron Curtain," Saturday, January 25 @ 2PM — General Admission
Join us on Saturday, January 25 for "1989, Revolutions, and the Fall of the Iron Curtain," presented by Nic Hartmann of the National Czech and Slovak Museum and Library.
This program is included with General Admission:
Adult: $5 | Senior: $4 | Child: $3 | Member: Free
"Return Into Your Prison Now!" The Long Battle for Beethoven's Fidelio — Sunday, January 26 @ 2PM — General Admission
Join us on Sunday, January 26, at 2PM for "'Return Into Your Prison Now!' The Long Battle for Beethoven's Fidelio," a presentation by Dr Jacob Bancks.
Beethoven wrote prodigiously in almost every genre: nine symphonies, 32 piano sonatas, five piano concertos, and sixteen string quartets. And operas? Only one: Fidelio of 1805... or was it 1806?... or 1814? In this lecture, you will learn the fascinating story about how Beethoven's opera about a prison became a prison for the composer himself.
This presentation is included with General Admission:
Adult: $5 | Senior: $4 | Child: $3 | Member: Free
2nd Annual Trivia Night at the GAHC! Friday, January 31 @ 7PM — $80/team, up to 8 people/team
Ready, set, think! The German American Heritage Center is hosting our second annual Trivia Night! Team up with up to 7 of your friends to compete in trivia on January 31 @ 7 PM! The competition will consist of 10 rounds of 10 questions in a variety of categories!
Each table, with up to 8 people per team, will be available for $80. Mulligans and Doublers are available to purchase!
Feeling thirsty? Order a beer from us! Beverages will be available for purchase, but feel free to bring your own snacks! Proceeds go towards educational programming and exhibits!
To RSVP for your team table, register your team by calling 563.322.8844. Tables are limited!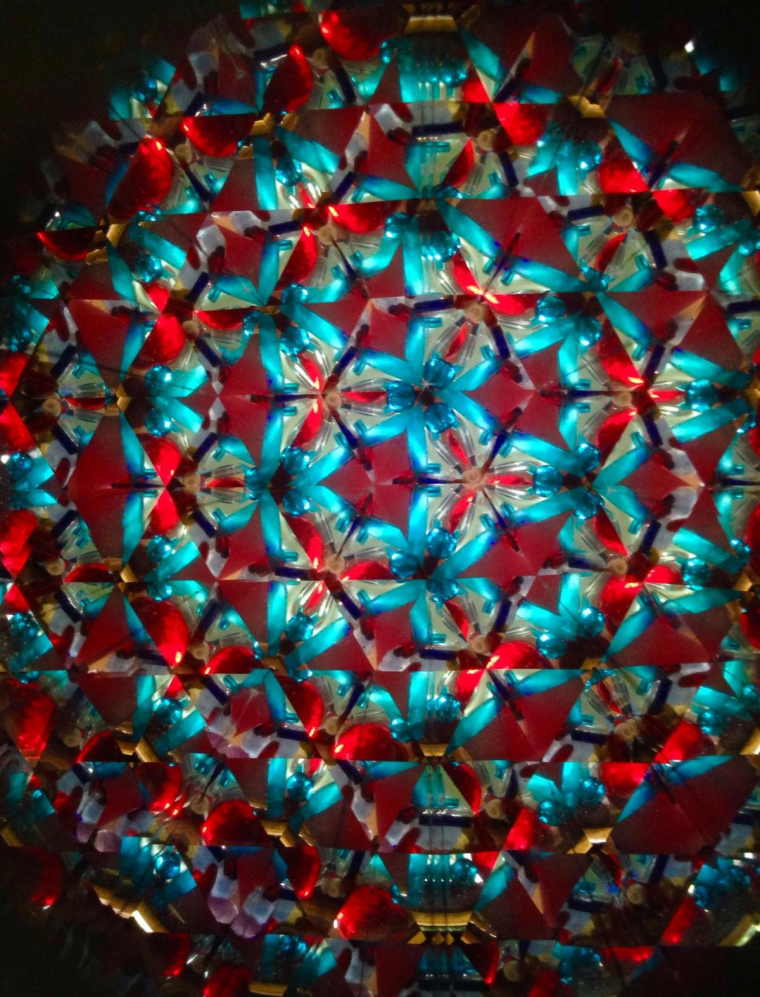 Stained Glass Kaleidoscope Workshop. Saturday, February 1, 10AM-1PM — Members: $40 | Non-Members: $45 — Pre-Registration Required
Join us on Saturday, February 1, 10AM-1PM, for a Kaleidoscope Workshop taught by local artist Tom Chouteau.
You may have seen Tom's larger-than-life kaleidoscopes here at the German American Heritage Center or around the Quad Cities, but now he's bringing the knowledge to you in a one-of-a-kind class.
Tom will be teaching this workshop, with step-by-step instructions to help you build your very own Stained Glass inspired work of art.
No experience or materials required! Ages 10+
The workshop is:
$40 for Members
$45 for Non-Members.
Pre-Registration is Required
Space is limited. Call 563.322.8844 to register today.
Volunteer With Us!
We are looking for volunteers in 4 different areas: Front Desk Volunteers, Special Events Volunteers, Docents, and Building and Grounds Committee.
Front Desk Volunteers: Help greet visitors to the GAHC! Training provided. Work as little or as much as you like — scheduled days available. Shifts are from Tuesday-Saturday, 10AM-1PM or 1-4PM, and Sundays, 12-4PM. Want to help only on Special Event days — let us know! Give the gift of time this year at the GAHC. If you'd like to volunteer at the front desk, contact Sami at samantha@gahc.org.
Special Events: The GAHC holds special events throughout the year which require a larger number of volunteers to be on hand. Examples of these events are: The Best of the Wurst Sausage Competition, Annual Bier Tasting, Weihnachtsmarkt Holiday Craft Fair, etc. We may need assistance with ticket sales/check in, directing the increased number of visitors, etc. These are often fun but busy events and are not possible without the help of volunteers. If you're interested in volunteering for special events, contact Sami at samantha@gahc.org.
Docents: The GAHC offers guided tours of our exhibits led by volunteer docents. Docent volunteers must have an interest in history and be comfortable with public speaking. Tours are scheduled only when one has been requested. There is no experience or specialized knowledge required — new docents will be trained by museum staff. This is a good position for anyone interested in history and museum education. If you're interested in becoming a docent, contact Sami at samantha@gahc.org.
Building and Grounds Committee: Do you have knowledge of building issues, historic structures, or are just plain handy? The B&G committee is seeking new members to attend 6 meetings per year and help deal with the many issues that arise with a structure like ours! Meetings are on the first Wednesday of every other month at 10AM and typically last one hour. Contact Kelly at kelly.lao@gahc.org.
Are You a Member Yet?
There are many benefits to membership with the GAHC. Members receive:
Quarterly issues of the Infoblatt newsletter;
Free Admission to exhibits;
Free Admission to many programs and events;
Access to special members-only events;
Discounts on classes, events, and trips; and
Discounts on facility rental.
Want to be sure you never forget to renew? Sign up for automatic renewals online by clicking on the link below.
Would you like to save paper and receive your quarterly Infoblatt newsletter digitally? Give us a call at (563) 322-8844 or email Sami at samantha@gahc.org and let us know!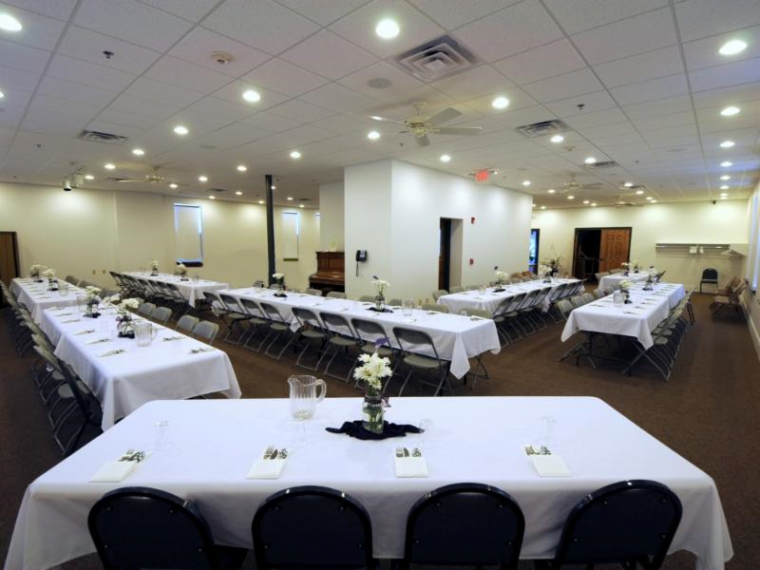 Looking for a Venue for your Special Event?
Have your next gathering here at the GAHC and save big! Your rental dollars help us fund our educational programming. In addition, more people will see our beautiful event space and learn about our facility! We can help save you from the cleaning and hassle of having guests at your home. An event at GAHC allows your guest ample parking, we set up the room for you, and you can bring your own food and beverage!
We have many openings — even at the holidays! Hold your class reunion, baby shower, wedding gift opening day, potluck, anniversary party, club or organizational meeting, family board game night, graduation or anything you can think of in our gorgeous space that looks out onto the Mississippi River and Centennial Bridge! We seat up to 100 comfortably, or 150 cocktail style, and can add on Museum Tours.
Call today to speak with Sami and let us do the work for your next event! Call 563-322-8844 or email info@gahc.org.