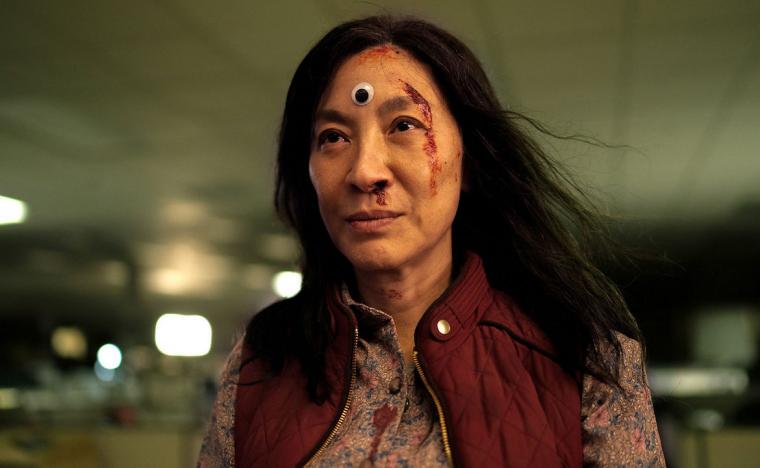 You really don't know how much you've missed things until they suddenly return.
Take, for example, this morning's reveal of contenders for the 95th Annual Academy Awards. For decades, the yearly announcement took place in a crowded Los Angeles auditorium in front of dozens of no-doubt-groggy entertainment writers. (This particular entertainment writer was also groggy, but unlike those on the West Coast, at least I wasn't forced to be awake and dressed in work attire at 5:30 a.m.) As with so many things, COVID momentarily ended that custom, and the past two Oscar-nomination presentations were delivered instead via Zoom and some sort of PowerPoint display.
This year, however, we were finally back to a live reading of the nominees – by a nicely paired Riz Ahmed and Allison Williams – in front of rows of journalists who seemed audibly happy to be back. And while the announcement itself provided a bunch of welcome confirmations and surprises, as well as the obligatory less-welcome ones, the most gratifying thing about the roughly 20-minute event was our again being able to hear in-the-moment gasps, whoops, and even, for one category, laughs with the lists of names and titles. Especially titles. But we'll get to that.
[Scroll past the commentary for the full lineup of contenders for the March 12 Academy Awards, with my correct predictions in boldface.]
Through their collective response, I think it's safe to say that the amassed reporters were pretty clearly in the tank for Everything Everywhere All at Once, and there proved to be a lot of gas in that tank: 11 citations, the most awarded to any movie this year, for writer/directors Dan Kwan's and Daniel Scheinert's sci-fi/multiverse/martial-arts/romance/family-melodrama/slapstick. (Have I missed a genre or two there?) Despite its sensational reviews and considerable box office, many initially presumed the Daniels' singular genre experiment from last spring would prove far too weird for the largely conservative Academy – an institution that had traditionally shown little interest in films boasting a plethora of butt-plug jokes. So much for tradition! Everything Everywhere scored the frontrunner bellwether of Picture/Directing/Screenplay/Editing nods, secured nominations for all four of its principal actors – Michelle Yeoh, Ke Huy Quan, Jamie Lee Curtis, and, to the gathered journalists' particular glee, Stephanie Hsu – and even wound up in the less-anticipated categories of Costume Design, Original Score, and Original Song. (Fun fact: The acknowledged tune "This Is a Life" is co-written by global treasure David Byrne, Oscar-nominated for the first time since sharing in a 1988 Original Score win for The Last Emperor.) Way to go, Team Daniels! Hot-dog fingers for all!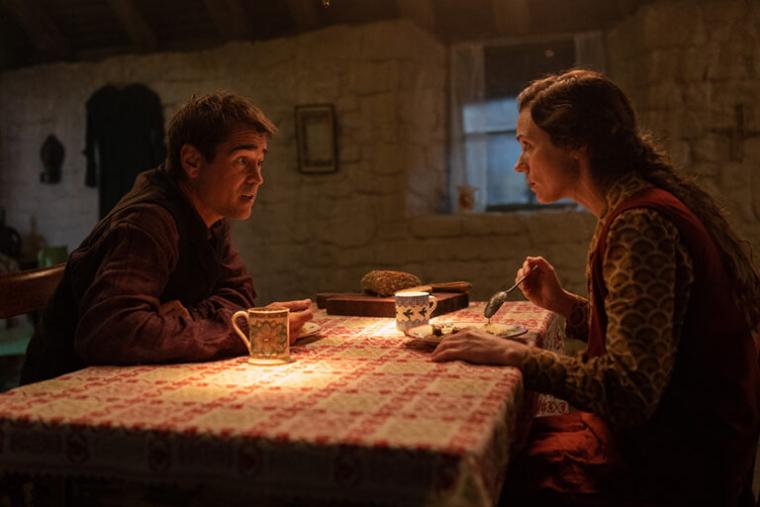 Next in line for the morning's most nods was Martin McDonagh's The Banshees of Inisherin, which – in another succession of mentions that appeared to delight Ahmed's and Williams' audience – similarly over-performed. Like EEAaO, McDonagh's own finger-focused comedy found itself up for the Picture/Directing/Screenplay/Editing quadfecta, and also found all four of its central cast members enjoying first-time Oscars acknowledgment: Colin Farrell, Brendan Gleeson, Kerry Condon, and Barry Keoghan. (Fun fact #2: This is the first time since 1978 that two movies in one year received four acting nominations apiece.) Adding Original Score recognition for the great Carter Burwell, that's a sensational haul for Banshees, and the film's nine citations tie it this year with All Quiet on the Western Front, writer/director Edward Berger's World War I epic that premiered on Netflix. This makes it five years in a row that at least one Best Picture nominee is a product of the streaming service, and also five years in a row that a foreign-language inclusion has made the lineup for the year's biggest prize. Plus, not to dampen the mood, two years in a row that a movie has received at least nine Academy Award nods with no corresponding one for Best Directing. But cheer up, Eddie: You are an Adapted Screenplay nominee. And Dune went on to win six Oscars, Denis Villeneuve's dissing be damned!
As expected, Baz Luhrmann's Elvis also had an outstanding morning, even if the helmer was yet again (though not unexpectedly) denied a Directing nomination. But this stat tickles me: Barring the swap in gender from Best Actress to Best Actor, Elvis is Oscar-cited in the exact same eight categories that Luhrmann's Moulin Rouge! contended for in 2002. What were the odds?! Steven Spielberg's screen memoir The Fabelmans, meanwhile, was right behind the Presley bio-pic with seven. The film didn't do quite as well as many expected, garnering no citations for Film Editing, Cinematography, or supporting actor Paul Dano, although his co-star Judd Hirsch did make the roster. (Fun fact #3: With Hirsch previously nominated for Ordinary People 42 years ago, this is the longest-ever gap between nominations in the history of the acting races. Fun fact #4: 87-year-old Hirsch is now the second-oldest acting nominee of all time, just 91 days short of Christopher Plummer's record.) But the lingering question of which category Michelle Williams would land in, if any at all, was definitively answered with her Best Actress acknowledgment, and composer John no-relation-to-Michelle-or-Allison Williams' Fabelmans score netted the frequent Spielberg collaborator his 4,927th Oscars nod to date. Okay, his 53rd. But still. (Fun fact #5: Beyond besting his own previous record as the most-nominated living Academy Award nominee, John Williams, at 90 years and 350 days, is now also the oldest-ever nominee.)
The rest of the Best Picture field was completed by a six-time nominee by a Field – writer/director Todd Field's critically beloved TÁR is the third and final film this year to nab Picture/Directing/Screenplay/Editing recognition – as well as Top Gun: Maverick (six nominations), Avatar: The Way of Water (four), Triangle of Sadness (three), and Women Talking (two). With that latter film the very last title announced this morning, you could feel a collective "Whew!" from the amassed journalists, many of whom were no doubt relieved that Sarah Polley's intimate sexual-abuse drama made the cut. This was not, to put it mildly, a terrific Oscars showing for movies by female directors, with no nods whatsoever for Gina Prince-Bythewood's The Woman King (not even Viola Davis), Chinonye Chukwu's Till (not even Danielle Deadwyler), and Maria Schrader's She Said (not even screenplay), and only one each for Charlotte Wells' Aftersun and Lila Neugebauer's Causeway. And both of those citations were for male actors.
That said, Paul Mescal's by-no-means-certain Best Actor nomination for Aftersun elicited my biggest grin of the morning, and Brian Tyree Henry's long-deserved Supporting Actor recognition, for Causeway, was nearly as thrilling. And wow did the gathered journalists go nuts over the news that Andrea Riseborough had received a Best Actress nod for To Leslie. I haven't seen this $27,000-grossing indie drama about an alcoholic Texan yet, and I'm presuming you haven't, either. Until about two weeks ago, it's doubtful that even most professional show-biz pundits knew what the hell the movie was or who was in it. But when I do catch director Mike Morris' film (which is currently available for rent and purchase on streaming outlets), I'm praying that it's at least half as fascinating as the story behind the British actress' path toward a nomination.
In the most successful DIY campaign the acting races have seen in ages, boatloads of celebrities with Academy-member friends – among them Oscar winners Jane Fonda, Charlize Theron, Kate Winslet, Laura Dern, Gwyneth Paltrow, and To Leslie co-star Allison Janney – began hosting private screenings and spreading the word about Riseborough's magnificence, given that the film's Momentum Pictures production company didn't have the funds to effectively do so. They talked up the British performer's portrayal everywhere. They got the film entered into the Academy's screening portal. Co-star Marc Maron interviewed To Leslie's lead on his popular WTF podcast. And lo and behold – all that effort wasn't in vain. The announcement of Riseborough's name likely wasn't the cheeriest news to Davis and Deadwyler, and Olivia Colman, and Margot Robbie, and etc. etc. This morning's press corps, though, was vocally overwhelmed – probably more from surprise than joy. But hey: It's nomination day. After months of anticipation, a completely, thoroughly, totally unanticipated Oscars shock is the best kind of joy there is.
Speaking personally, there was a lot of happiness on my end. (Not counting the currently un-seen Women Talking, any year in which, among the Best Picture nominees, the only movie I don't care for is a Spielberg that I'll inevitably watch again is a pretty darned good year.) I was ecstatic for the first-time recognition for Riseborough, Yeoh, Farrell, Curtis, Gleeson, Henry, The Whale's Hong Chau, Living's Bill Nighy, and Blonde's Ana de Armas (the movie's largely indefensible but she's amazing), as well as for that ingratiating whirlwind of energy and mid-'80s touchstone Ke Huy Quan. My beloved Marcel the Shell with Shoes On scored its widely predicted but no-done-deal Animated Feature nod, while I was glad to have caught Poland's haunting EO mere days before it landed International Feature Film recognition. No nominations at all for Nope bothers me, as does the invisibility of Park Chan-wook's Decision to Leave, which I thought had a chance at a number of citations and was even the potential winner of the International Feature Film trophy. But at least Matt Reeves' The Batman scored a trio of nods, with additional 2022 favorites such as Glass Onion: A Knives Out Mystery, Puss in Boots: The Last Wish, and RRR all represented. (I'll repeat: Original Song contender "Naatu Naatu" for the win, baby!)
And there sure were a number of impressive, even historic Academy Awards feats that came to pass. Spielberg's ninth Best Directing nomination ties him with his friend Martin Scorsese for the second-most citations ever in that category. (Both helmers still have a ways to go before matching the late William Wyler's 12.) Cate Blanchett's eighth acting nod places the sTÁR among only six other women in history to have ever received that many. (She and the other living eight-timers among them, Glenn Close and Judi Dench, still have a waaaaaays to go before matching Meryl Streep's 21.) Angela Bassett, in the five-times-cited Black Panther: Wakanda Forever, became the first performer ever nominated for a Marvel movie – and, in the process, scored her first Academy recognition since 1993's What's Love Got to Do with It. With his foreign-language release recognized for Darius Khondji's cinematography, Bardo, False Chronicle of a Handful of Truths becomes director Alejandro González Iñárritu's seventh feature film in a row to be Oscar-nominated … and the dude has only made seven feature films. This is the first time since 1935 that all of the Best Actor competitors are enjoying their first-ever nominations. This is the first year ever in which all of the Best Directing nominees are additionally cited for original scripts they either wrote or co-wrote. This is also the first time in at least 50 years, and also possibly ever, in which there are 16 first-time acting nominees – a happenstance I officially predicted last week, despite not predicting the precise 16.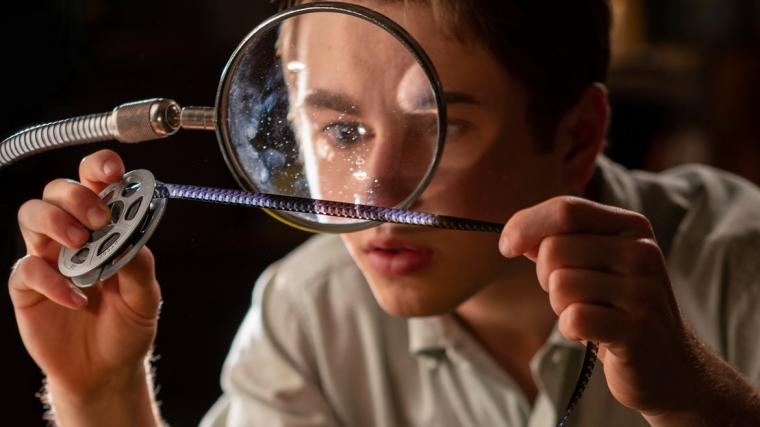 As long as we're on the subject of me, allow yours truly to do a bit of crowing, because this year I managed to tie my previous record of 79 accurate guesses ... which I discovered after excitedly, mistakenly texting a bunch of friends that I had miraculously scored 80. (So close.) Augmenting my shaky pride was not missing more than two nominees in any of the 20 categories I forecast, and also going five-for-five in Best Sound, Makeup & Hairstyling, and Actor. (Beyond offering my congrats, Mr. Mescal, may I just say: Thank you!) I also came thisclose to predicting that Diane Warren would earn her zillionth – okay, her 14th – Best Original Song nod, even though moviegoers are likely as familiar with Tell It Like a Woman as they are with To Leslie. But you know … coulda woulda shoulda. Maybe Warren will actually emerge victorious this time. She won't, though. ("Naatu Naatu" for the win, baby!)
All told, it was a mostly excellent Oscars reveal this year – and I haven't yet mentioned the most enjoyable part. It came about halfway through the presentation, and during a category that usually isn't rife with vocal reactions from the assembled journalists. But when Riz Ahmed announced that the first of the contenders for Animated Short was The Boy, the Mole, the Fox, & the Horse, it sounded like the greatest title we'd hear all morning. Then, after two more nominees were read, Ahmed got to My Year of Dicks. A new greatest-title champion had emerged. ("No comment," deadpanned Allison Williams.) And then, with the last of the five nominees, Ahmed sprung the final contender upon us: An Ostrich Told Me the World Is Fake & I Think I Believe It. The resulting laughs from everyone in the room were about the most blissful sounds I ever thought I'd hear at 7:45 a.m. Forget Everything Everywhere and TÁR and Mescal and Marcel. This is the prospective winner I'm most fervently supporting.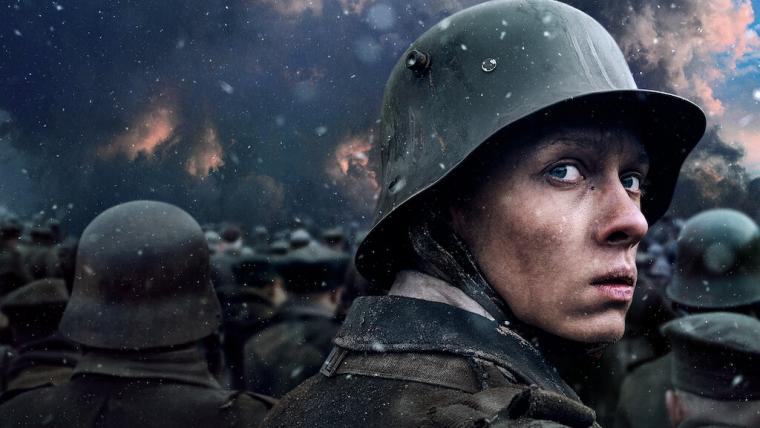 BEST PICTURE
All Quiet on the Western Front
Avatar: The Way of Water
The Banshees of Inisherin
Elvis
Everything Everywhere All at Once
The Fabelmans
TÁR
Top Gun: Maverick
Triangle of Sadness
Women Talking
BEST DIRECTING
Martin McDonagh, The Banshees of Inisherin
Dan Kwan, Daniel Scheinert, Everything Everywhere All at Once
Steven Spielberg, The Fabelmans
Todd Field, TÁR
Ruben Östlund, Triangle of Sadness
BEST ACTRESS
Cate Blanchett, TÁR
Ana de Armas, Blonde
Andrea Riseborough, To Leslie
Michelle Williams, The Fabelmans
Michelle Yeoh, Everything Everywhere All at Once
BEST ACTOR
Austin Butler, Elvis
Colin Farrell, The Banshees of Inisherin
Brendan Fraser, The Whale
Paul Mescal, Aftersun
Bill Nighy, Living
BEST SUPPORTING ACTRESS
Angela Bassett, Black Panther: Wakanda Forever
Hong Chau, The Whale
Kerry Condon, The Banshees of Inisherin
Jamie Lee Curtis, Everything Everywhere All at Once
Stephanie Hsu, Everything Everywhere All at Once
BEST SUPPORTING ACTOR
Brendan Gleeson, The Banshees of Inisherin
Brian Tyree Henry, Causeway
Judd Hirsch, The Fabelmans
Barry Keoghan, The Banshees of Iunisherin
Ke Huy Quan, Everything Everywhere All at Once
BEST ORIGINAL SCREENPLAY
The Banshees of Inisherin, Martin McDonagh
Everything Everywhere All at Once, Dan Kwan, Daniel Scheinert
The Fabelmans, Steven Spielberg, Tony Kushner
TÁR, Todd Field
Triangle of Sadness, Ruben Östlund
BEST ADAPTED SCREENPLAY
All Quiet on the Western Front, Edward Berger, Ian Stokell, Lesley Paterson
Glass Onion: A Knives Out Mystery, Rian Johnson
Living, Kazuo Ishiguro
Top Gun: Maverick, Ehren Kruger, Eric Warren Singer, Christopher McQuarrie
Women Talking, Sarah Polley, Miriam Toews
BEST ANIMATED FEATURE
Guillermo del Toro's Pinocchio
Marcel the Shell with Shoes On
Puss in Boots: The Last Wish
The Sea Beast
Turning Red
BEST ORIGINAL SONG
Black Panther: Wakanda Forever, "Lift Me Up"
Everything Everywhere All at Once, "This Is a Life"
RRR, "Naatu Naatu"
Tell It Like a Woman, "Applause"
Top Gun: Maverick, "Hold My Hand"
BEST INTERNATIONAL FEATURE FILM
All Quiet on the Western Front, Germany
Argentina, 1985, Argentina
Close, Belgium
EO, Poland
The Quiet Girl, Ireland
BEST DOCUMENTARY FEATURE FILM
All That Breathes
All the Beauty & the Bloodshed
Fire of Love
A House Made of Splinters
Navalny
BEST CINEMATOGRAPHY
All Quiet on the Western Front
Bardo, False Chronicle of a Handful of Truths
Elvis
Empire of Light
TÁR
BEST FILM EDITING
The Banshees of Inisherin
Elvis
Everything Everywhere All at Once
TÁR
Top Gun: Maverick
BEST PRODUCTION DESIGN
All Quiet on the Western Front
Avatar: The Way of Water
Babylon
Elvis
The Fabelmans
BEST COSTUME DESIGN
Babylon
Black Panther: Wakanda Forever
Elvis
Everything Everywhere All at Once
Mrs. Harris Goes to Paris
BEST SOUND
All Quiet on the Western Front
Avatar: The Way of Water
The Batman
Elvis
Top Gun: Maverick
BEST ORIGINAL SCORE
All Quiet on the Western Front
Babylon
The Banshees of Inisherin
Everything Everywhere All at Once
The Fabelmans
BEST VISUAL EFFECTS
All Quiet on the Western Front
Avatar: The Way of Water
The Batman
Black Panther: Wakanda Forever
Top Gun: Maverick
BEST MAKEUP & HAIRSTYLING
All Quiet on the Western Front
The Batman
Black Panther: Wakanda Forever
Elvis
The Whale
BEST DOCUMENTARY SHORT
The Elephant Whisperers
Haulout
How Do You Measure a Year?
The Martha Mitchell Effect
Stranger at the Gate
BEST LIVE-ACTION SHORT
An Irish Goodbye
Ivalu
Le Pupille
Night Ride
The Red Suitcase
BEST ANIMATED SHORT
The Boy, the Mole, the Fox, & the Horse
The Flying Sailor
Ice Merchants
My Year of Dicks
An Ostrich Told Me the World Is Fake & I Think I Believe It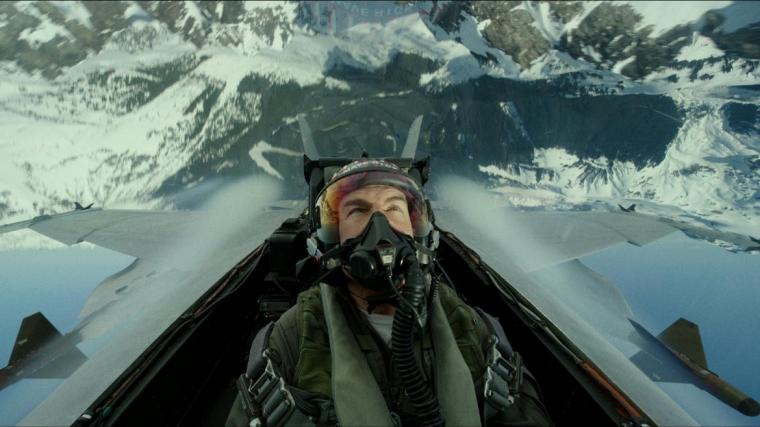 Total Number of Nominations
Everything Everywhere All at Once – 11
All Quiet on the Western Front – 9
The Banshees of Inisherin – 9
Elvis – 8
The Fabelmans – 7
TÁR – 6
Top Gun: Maverick – 6
Black Panther: Wakanda Forever – 5
Avatar: The Way of Water – 4
Babylon – 3
The Batman – 3
Triangle of Sadness – 3
The Whale – 3
Living – 2
Women Talking – 2
Aftersun – 1
All That Breathes – 1
All the Beauty & the Bloodshed – 1
Argentina, 1985 – 1
Bardo, False Chronicle of a Handful of Truths – 1
Blonde – 1
Close – 1
Causeway – 1
Empire of Light – 1
EO – 1
Fire of Love – 1
Glass Onion: A Knives Out Mystery – 1
Guillermo del Toro's Pinocchio – 1
A House Made of Splinters – 1
Marcel the Shell with Shoes On – 1
Mrs. Harris Goes to Paris – 1
Navalny – 1
Puss in Boots: The Last Wish – 1
The Quiet Girl – 1
RRR – 1
The Sea Beast – 1
Tell It Like a Woman – 1
To Leslie – 1
Turning Red – 1