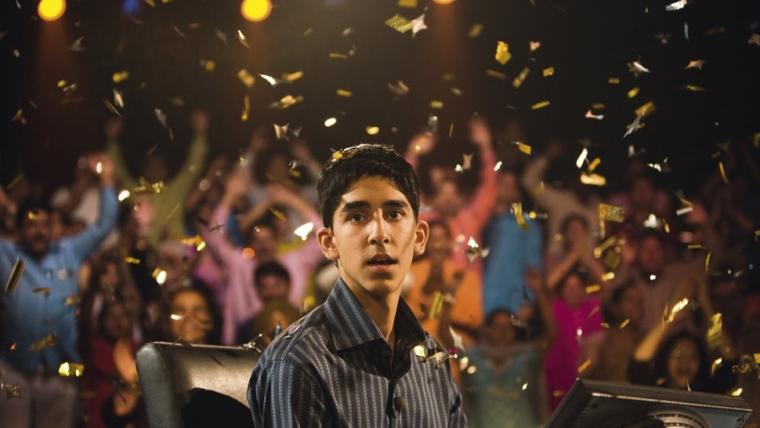 I know, I know ... you heeded my Oscar advice to the letter last year, and wound up guessing correctly in only 11 of the 24 categories. I'm truly sorry if you ended up looking like an idiot at your Academy Awards party. But it was a tough year, and there were a lot of deserving contenders, and at least you were cool for predicting Marion Cotillard, and ... .
Ah, screw it. Let's try this again, shall we?
BEST PICTURE
The Curious Case of Benjamin Button
Frost/Nixon
Milk
The Reader
Slumdog Millionaire
It is written.
BEST DIRECTOR
Danny Boyle, Slumdog Millionaire
Stephen Daldry, The Reader
David Fincher, The Curious Case of Benjamin Button
Ron Howard, Frost/Nixon
Gus Van Sant, Milk
In 2007, it was Scorsese. Last year, it was the Coen brothers. This year, it's gonna be Boyle. I am loving this trend.
BEST ACTOR
Richard Jenkins, The Visitor
Frank Langella, Frost/Nixon
Sean Penn, Milk
Brad Pitt, The Curious Case of Benjamin Button
Mickey Rourke, The Wrestler
Oh, Mickey, you're so fine. You're so fine you blow my mind. Hey, Mickey!
BEST ACTRESS
Anne Hathaway, Rachel Getting Married
Angelina Jolie, Changeling
Melissa Leo, Frozen River
Meryl Streep, Doubt
Kate Winslet, The Reader
My head says Winslet, 'cause all the signs are pointing that way. My heart says Streep, 'cause she'd give the most entertaining speech. I'm going with my gut.
BEST SUPPORTING ACTOR
Josh Brolin, Milk
Robert Downey Jr., Tropic Thunder
Philip Seymour Hoffman, Doubt
Heath Ledger, The Dark Knight
Michael Shannon, Revolutionary Road
No joke(r).
BEST SUPPORTING ACTRESS
Amy Adams, Doubt
Penélope Cruz, Vicky Cristina Barcelona
Viola Davis, Doubt
Taraji P. Henson, The Curious Case of Benjamin Button
Marisa Tomei, The Wrestler
A legitimate five-way race. I'm guessing, though, that Henson's role will be considered too saccharine, that one Oscar for Tomei is (for now) enough, that Davis' subtlety and limited screen time will work against her, and that Adams won't win over Davis. Enhorabuena, Penélope!
BEST ORIGINAL SCREENPLAY
Dustin Lance Black, Milk
Courtney Hunt, Frozen River
Mike Leigh, Happy-Go-Lucky
Martin McDonagh, In Bruges
Andrew Stanton, Jim Reardon, Pete Docter, WALL?E
Another toughie, but when in doubt, go with a category's lone Best Picture nominee. (Except, you know, on Best Supporting Actress. And Best Actress.)
BEST SCREENPLAY ADAPTATION
Simon Beaufoy, Slumdog Millionaire
David Hare, The Reader
Peter Morgan, Frost/Nixon
Eric Roth, Robin Swicord, The Curious Case of Benjamin Button
John Patrick Shanley, Doubt
To my mind, the screenplay is actually Slumdog's weakest element. But hey, without Beaufoy, we wouldn't have The Full Monty. So I'm at peace with it.
BEST ANIMATED FEATURE
Bolt
Kung Fu Panda
WALL?E
That dog and bear shouldn't even bother renting tuxes.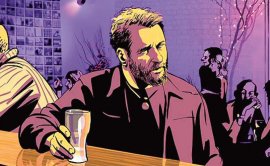 BEST FOREIGN LANGUAGE FILM
The Baader Meinhof Complex, Germany
The Class, France
Departures, Japan
Revanche, Austria
Waltz with Bashir, Israel
I really should go with The Class here, as the Golden Palm winner at last spring's Cannes Film Festival seems to be gaining considerable momentum. But it's hard to ignore Israel's animated documentary winning a Critics Choice Award, and a Golden Globe Award, and a Directors Guild Award, and a Writers Guild Award, and ... .
BEST DOCUMENTARY FEATURE
The Betrayal (Nerakhoon)
Encounters at the End of the World
The Garden
Man on Wire
Trouble the Water
Conversely, Man on Wire has won just about every documentary prize under the sun, but I'm still not picking it. (Perhaps stupidly, as the movie is, among other things, an elegy for the Twin Towers.) I'm instead choosing this exploration of Hurricane Katrina's aftermath - winner of the Grand Jury Prize at last year's Sundance Film Festival - and my runner-up would be Werner Herzog's Encounters, because (a) the movie is extraordinary, (b) the legendary Herzog, bypassed for 2005's Grizzly Man, is long overdue for Academy recognition, and (c) the notoriously cranky director would no doubt accept the statuette with pissed-off eloquence.
BEST ORIGINAL SONG
Slumdog Millionaire, "Jai Ho"
Slumdog Millionaire, "O Saya"
WALL?E, "Down to Earth"
Because the Pixar tune isn't quite strong enough to break the tie, and because "Jai Ho" is insanely catchy.
BEST CINEMATOGRAPHY
Changeling
The Curious Case of Benjamin Button
The Dark Knight
The Reader
Slumdog Millionaire
And Anthony Dod Mantle will soon have a trophy for his mantel. (Sorry. Too obvious to resist.)
BEST FILM EDITING
The Curious Case of Benjamin Button
The Dark Knight
Frost/Nixon
Milk
Slumdog Millionaire
The scene with the ringing cell phone alone should seal it.
BEST ORIGINAL SCORE
The Curious Case of Benjamin Button
Defiance
Milk
Slumdog Millionaire
WALL?E
WALL?E composer Thomas Newman, also up for Best Original Song, has now been nominated 10 times, and hasn't won yet. I'll bet he freakin' hates Slumdog.
BEST ART DIRECTION
Changeling
The Curious Case of Benjamin Button
The Dark Knight
The Duchess
Revolutionary Road
Oh my God! A tech category that Slumdog isn't nominated in! This one's yours, Button!
BEST COSTUME DESIGN
Australia
The Curious Case of Benjamin Button
The Duchess
Milk
Revolutionary Road
But you probably can't have this one, Button. I figure if voters could give it to the wretched Elizabeth: The Golden Age last year, I'm guessing there's no British period soap opera too lame for this award.
BEST SOUND EDITING
The Dark Knight
Iron Man
Slumdog Millionaire
WALL?E
Wanted
BEST SOUND MIXING
The Curious Case of Benjamin Button
The Dark Knight
Slumdog Millionaire
WALL?E
Wanted
In truth, I still don't understand the difference between these sound categories. But I figure WALL?E's gotta win at least one of 'em, so I'm just playing the odds here.
BEST MAKEUP
The Curious Case of Benjamin Button
The Dark Knight
Hellboy II: The Golden Army
A Dark Knight victory would be hugely deserved, but could be seen, I think, as a slight slighting of Heath Ledger (i.e., "He was great because of the makeup"). Voters won't take the chance. And Benjamin Button's makeup was pretty amazing.
BEST VISUAL EFFECTS
The Curious Case of Benjamin Button
The Dark Knight
Iron Man
Forrest Gump won this category, too. Hey! There's another similarity!
BEST DOCUMENTARY SHORT SUBJECT
The Conscience of Nhem En
The Final Inch
Smile Pinki
The Witness - From the Balcony of Room 306
And your short subjects in question are, from top to bottom, the Khmer Rouge's takeover of Cambodia, impoverished Indian children in need of vaccinations, a pre-teen social outcast with a cleft lip, and the assassination of Martin Luther King. Okay then. Let's go with the occasionally accurate "the longest title wins" rule of thumb.
BEST LIVE ACTION SHORT FILM
Auf der Strecke (On the Line)
Manon on the Asphalt
New Boy
The Pig
Spielzeugland (Toyland)
Tempting as it is to reflexively choose Spielzeugland (Toyland) - the same way voters chose to nominate The Reader five times over - I'm opting for The Pig, a seriocomic parable about the differences in Muslim and Western philosophies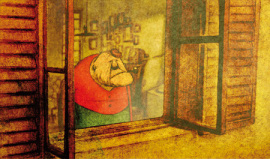 BEST ANIMATED SHORT FILM
Lavatory - Lovestory
La Maison en Petits Cubes
Oktapodi
Presto
This Way Up
Most everyone has seen WALL?E's short-film appendage, Presto, and it's a funny flick. But while Pixar used to dominate this category, the studio hasn't won here since 2002, after which it started dominating the Animated Feature category. I'm opting for the Japanese memory piece La Maison here. And look! It's got the longest title, too!
For a closer analysis of the Best Actor and Best Actress races, see "Sean & Mickey & Kate & Meryl... and Melissa."