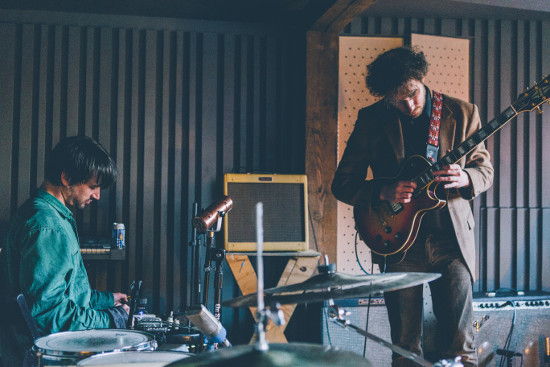 Yonatan Gat knows dangerous. As the guitarist for Monotonix – banned in many venues in its native Israel – the peril was physical.
"Monotonix ... was dangerous because you could always get hurt – wounded – at the show," Gat said in a phone interview last week, promoting his eponymous trio's return to Rozz-Tox on April 1. "This band is very dangerous, but because it's musically dangerous."
He later continued that thought: "This is a show that you can close your eyes and listen to the music. In Monotonix, if you close your eyes, a trash can would hit your head. It would be unsafe to close your eyes."
That's not to say that the current band – composed of Gat, bassist Sergio Sayeg, and drummer Gal Lazer – is in any way sedate. Your head might be safe from flying trash receptacles, but an ill-prepared brain might still be ducking for cover.